3 Types of Dumbbells – How Each Can Benefit You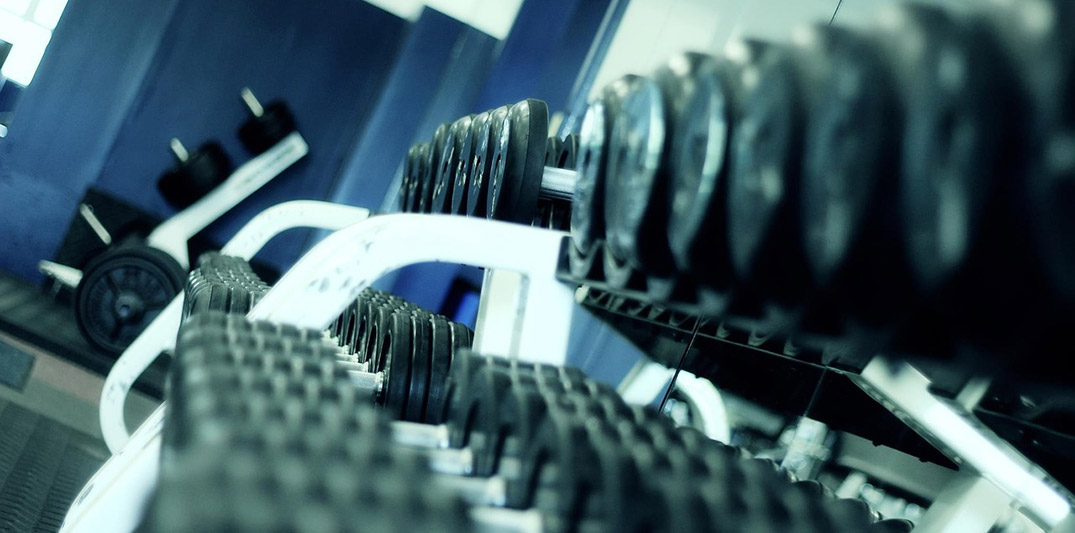 Dumbbells make the most versatile pieces of fitness equipment you can use in a gym and at home even when you are traveling away for longer than usual.  Both men and women can work their back, legs, chest, and abdomen with dumbbells.  There are three types of dumbbells to choose from, each one having certain training benefits.
ADJUSTABLE DUMBBELLS
Adjustable dumbbells are the most common type of dumbbells, which even fitness beginners are accustomed with.  These are the dumbbells you might have at home.  Adjustable dumbbells consist of a bar of metal that bears a crosshatch pattern in the center to improve the hand grip.  You can slide weight plates onto the ends of the dumbbell and secure them with collars.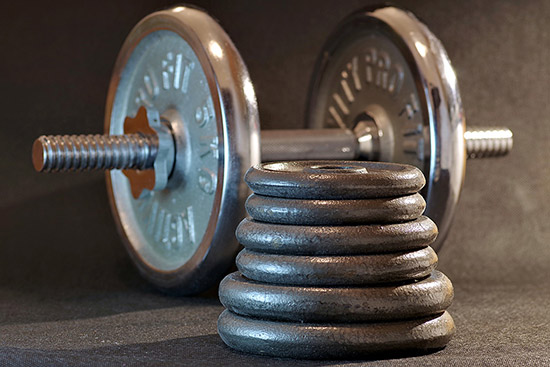 I personally have a set of adjustable bells at home for whenever I have no time for the gym.  They require more focus when used at home, as in the gym, I can naturally avoid distractions.  Rookies usually get enthusiastic and add more weight plates earlier than recommended.  However, discipline gets you going through the schedule and home workout challenges.
When buying a set of adjustable dumbbells, you should first think about storage space as it can be an issue.  I keep all my dumbbells on a metallic ground shelf.  Don't keep them on a wooden floor or the balcony, as they might rust after being kept in a humid environment.
Benefits of adjustable dumbbells
Overall, adjustable dumbbells are extremely versatile.  You can use them to exercise almost all muscle groups.  They don't come with any limitations when you set a fitness schedule.  If you don't have enough knowledge to set up a workout routine on your own, there are popular programs such as the P90x3 to draw inspiration from.  So, find out more info on P90x3 schedule for a highly effective and well-documented 30-minute-per-day program.
You don't have to go through an adjustment phase when learning to use the dumbbells, as you will only have to add or subtract the weight plates.  The adjustment lasts around one minute, depending on the weights.
Adjustable dumbbells are small and safe.  You can begin with standard weights and raise difficulty as you gain strength and resistance.  Even though there's a limit to the loads you can stack on the dumbbell, you can mix plates differently to reach your goals.
FIXED-WEIGHT DUMBBELLS
They are likely the first dumbbells that you set your eyes on when you first entered a gym. The gym-style dumbbells have fixed weights for specific exercises.  The cheapest options are made of a rigid plastic shell filled up with concrete.  Regular products are made from cast iron and might be coated with neoprene or rubber for increased comfort.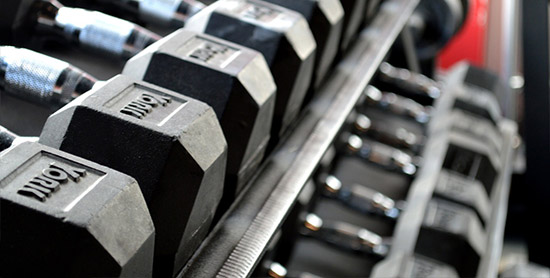 As a downside, these dumbbells have standard weights of 2-20kg.  The cheapest option is to purchase a single pair and use it for routine exercises until you discover more ways to use them.
Unless you plan to purchase a set of 10-20 pieces and have a fitness-dedicated area, fixed dumbbells are not ideal for home use.  They are suitable for both men who seek to gain muscle mass and women who workout to lose weight or stay fit (the lightweight versions).  Men who seek to increase their muscle mass might need a new set of heavier dumbbells after a while.  However, they can still use the lighter dumbbells as part of a quick routine workout.
Benefits of fixed-weight dumbbells
There is a unique versatility to non-adjustable equipment.  Since you cannot change the weight, you can try changing exercises.  Squats or lunges might become too easy with these dumbbells after a while.  You can then turn to triceps extensions and lateral raises that might have felt too hard in the beginning.
Storing a single fixed-weight dumbbell is easy.  But an entire set requires more space and a dedicated budget.  Still a set of dumbbells is a must-have for a fitness room inside your house.
They speed up training sessions at the gym as they require just a few moves to be replaced.  You can go to the stand and pick up the right pair of dumbbells, then ditch them and pick other ones.
SELECTORIZED DUMBBELLS
Selectorized dumbbells are very similar to the adjustable ones.  They add an extra sparkle to your workout routine as you can change weights easier.  Thanks to the better design, they are also more resistant.  You adjust the number of plates when the handle is lifted by moving a selector pin or turning a dial.  No more manual changing.

They are by far the most expensive dumbbells you can get if you plan to make a major investment in fitness equipment.  Moreover, selectorized dumbbells are extremely heavy, so it is hard to move them around.
I found it hard to integrate selectorized dumbbells into my routine at first.  If you plan to use them, you should ask someone to monitor you during some of the exercises.  Also, you might feel uncomfortable using their lightweight versions, but those can work spectacularly your chest, back, and arms.
Benefits of selectorized dumbbells
The highly-adjustable dumbbells are very suitable for quick routines or for those minutes you'd like to spend exercising rather than doing something else.  Due to their design, they are very safe as you can change the weights while you exercise.
Typically, these dumbbells are heavier than regular ones, therefore they have increased versatility.  You can use them to grow your muscle mass and even train to become a professional bodybuilder.  However, you will need to work with a personal trainer in the gym to ensure that you make every move correctly and that nothing happens if the weights are too heavy.
You don't need to worry about storage space as the dumbbells also come with a stand.
WORKING OUT WITH THE THREE TYPES
Dumbbells offer you two kinds of coordination – intermuscular and intramuscular.  You will activate the muscles on a higher level and work more of them through joint motion.  With dumbbells, you also work on the elastic and contractile elements of muscle tissue for extra strength.
You should try all types of dumbbells before deciding which one suits your fitness plan.  Adjustable dumbbells are the most versatile ones, as you can use them at home and quickly change the weight plates.  However, the gym is there for a reason, so use adjustable dumbbells only as back-up equipment.
The most important tip for purchasing one (or more) of the three types of dumbbells is to buy what you can afford.  Remember that training requires other expenses that should not be severely influenced by your most recent purchases.