BOOK REVIEW: "A Case for Amillennialism" by Kim Riddlebarger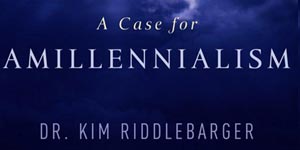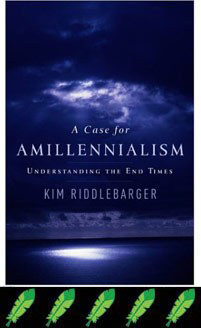 Heretics!  Deceived by Satan!  Heathens!  Catholic dogs! Well, I made that last one up.  A Jehovah's Witness called me that once and I've been dying to use it for years.   But wow…when you do a search on amillennialism, you certainly get strong opinions!
I'll be the first to admit that prior to reading "A Case for Amillennialism" by Kim Riddlebarger, I really didn't know anything about the view.  It's fairly easy to encounter people in the pre/post mill camps, and both will readily inform you that you need not look at "that amillennialist" view as it was only for liberals, heretics and weak Christians who have handed the pink slip of their souls to the Whore of Babylon.
This book will kill those arguments.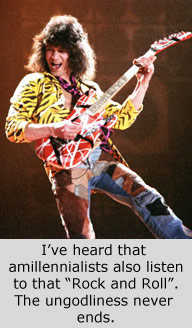 Before I continue on, I should mention ( again ) that I personally am not an Amillennialist.   My eschatological views fall somewhere within a "Pre-Wrath" framework, but I am also not a dispensationalist either.  Pre-tribulationism in my humble view, is forcing a square peg into a round hole. That having been said, I was simply amazed how this book completely decimated the popular notion that the amillennialist view is somehow a liberal non-literalist interpretation.  On the contrary, I found that Kim Riddlebarger was able to share his views in a very Biblical manner and is probably the most articulate writer regarding end-times study that I perhaps have ever read.
The idea that we are currently living in the "millennium" as described in Revelation 20 was a curious thing to hear and I was quite eager to see what the case for such a view would be.  Suffice to say, the case is one that deserves to be heard.  What I learned quickly is that this view suffers from one thing in particular…bad press.  Perhaps some of it deserved, much of it not.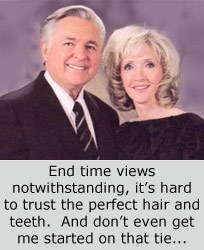 Ironically, the most aggressive criticism comes from the likes of Hal Lindsay and Jack Van Impe…individuals who should be the LAST people anyone should get advise from regarding prophecy!
The author comes from the view of a former pre-millennialist, and readily admits his difficulty in switching gears.  Much of the book debates against current pre and postmillenial viewpoints which is understandable considering their popularity.   What is refreshing to read is the authors ability to refute opposing arguments without ad-hominem attacks and circular reasoning so prevalent in the current popular views.
In what felt like an added bonus, the author even had a section dealing with possible problems with the Amillennialist view.  Good luck finding THAT kind of honesty in any Tim LaHaye book!
It doesn't matter if you subscribe to this view or not…you owe it to yourself to learn what it is about simply to make yourself more informed.  Because in all honesty, many have dismissed this view without even having a clue what it has to say for itself.
So did this book convince me?  No…and yes. Let's just say that it certainly has given me something to think about in certain areas.  For that reason alone it was worth the cover price.  What it did convince me of is that Amillennialism deserves to be at the table of prophecy discussion.  Perhaps as much as anyone.  Certainly more than most.
5 Feathers out of 5.