Review: DAILYBURN – LIVE to FAIL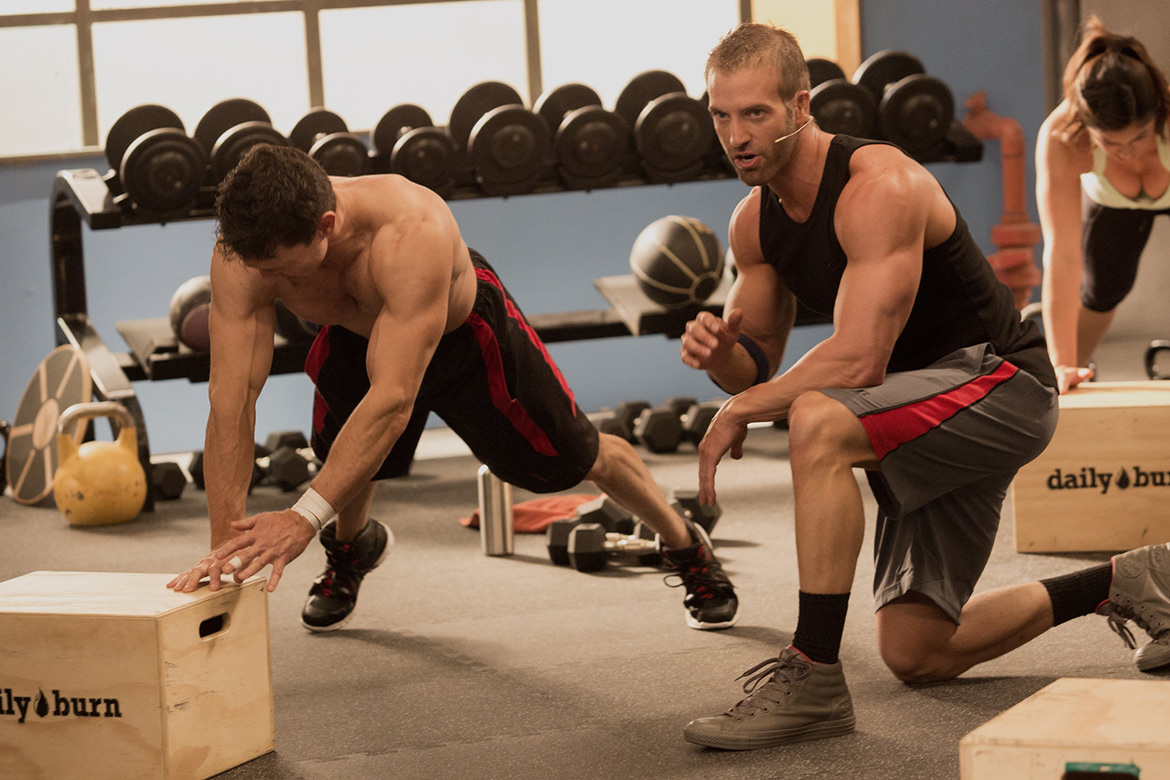 I've resisted streaming services for workouts for probably the same reason I clung to my CD's during the iTunes music onslaught.  In the end though, this is probably the normal evolution of the industry given the diminishing desire for DVD's.  This brings us to DAILYBURN, an online streaming service for workout videos.  While they have a multitude of programs to choose from ranging in difficulty, I decided to let ego, testosterone, and good old Canadian grit opt for the advanced program: LIVE TO FAIL.
What to expect:
Live to Fail has a 90 day schedule and is listed as one of the advanced workouts available at Dailyburn.  The focus is to add nice lean muscle with the help of trainer Ben Booker.  The program has 14 individual workouts that range in time from 15 to 50 minutes.  Equipment needed will be a lighter to medium set of weights and a small plyo box.  I found the plyo box to be somewhat optional and can easily be substituted with existing dumbbells/push up stands or simple modifications.
The price is a monthly subscription fee of $14.95 which enables access to a host of other workout programs.  This gives the options to mix things up to an almost endless degree.
Chest and Back
Time: 35 minutes
The format is extremely basic yet effective.  Four moves, 4 rounds. Each move is done to failure.  For example, you will do push ups, rest, then do them again four times.  The entire program will follow this format.
Push ups, single arm rows, peck fly-bridges and bent over rows are the only moves on the list today.  No one-leg arm curls with a back-flip…nice and simple.  This allows for the beginner to get up to speed without feeling like a fifth wheel.
Armforge 1 / 2
Time: 37 / 54 minutes
It's all biceps and triceps.  Five moves in 4 sets with a bonus set.
It's simple curls and kickbacks.  The agenda is alternating curls, tricep kickbacks, hammer curls, tricep extension, bent over curls and a bonus box-dips.
The cast is lively, especially "Chopper" ( Your Mom did NOT name you that ) who is only too eager to do the post workout pose-down.  It's all in good humor, although it comes dangerously close to seeming a little over the top.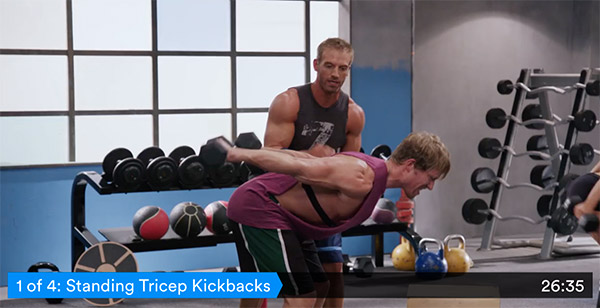 Armforge 2 occurs in month 2 and significantly increases the difficulty by doing supersets ( 2 moves per round ).  This is where Live to Fail truly pulls ahead of the pack.
Back and Chest
Time: 52 minutes
This is a month 2 workout and NOW things are starting to heat up.  Instead of single moves done back to back, now it is 2 moves in a set ( ie. superset ).  B&C consists of 4 moves plus a finisher.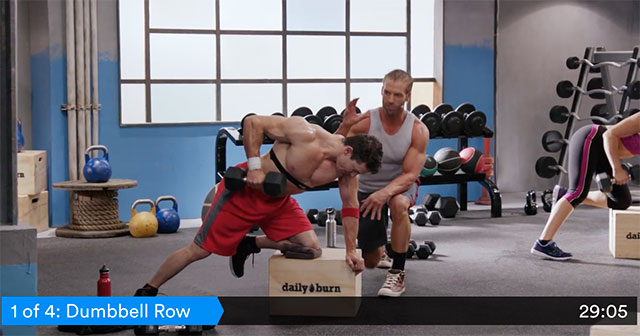 Live to Fail does not use a chin up bar but don't think you're getting off easy.  This one could easily surpass Chest & Back from P90X, making it one of my new favorites.
LB Metcon 7 / 14 / 21
Time: 17 / 27 / 36 minutes
Might sound like a starbase, but it's actually short for metabolic-conditioning.  There are 3 workouts in the LB Metcon lineup, each progressively more excruciating.
Metcon 7 times in at a quick 17 minutes and to be honest, with only 3 moves plus a bonus it would make a good Insanity warmup at best.  Given the easiness of 7,  I would easily say that 14 and 21 are far more worthy of the advanced level rating of this workout.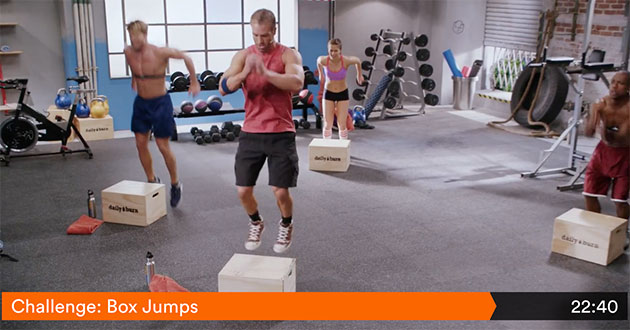 Shoulders and Shield 1 / 2
Time: 40 / 50 minutes
5 round done 4 times consecutively.  It alternates between relatively basic shoulder presses and various ab crunches.  What you get is a very respectable shoulder attack.
For some reason I keep calling Chopper's name "Booker T" instead.  I think that means I need to look deep inside myself and I dunno…repent or something.  The cast is quite fun and…wait, what is Mike wearing…?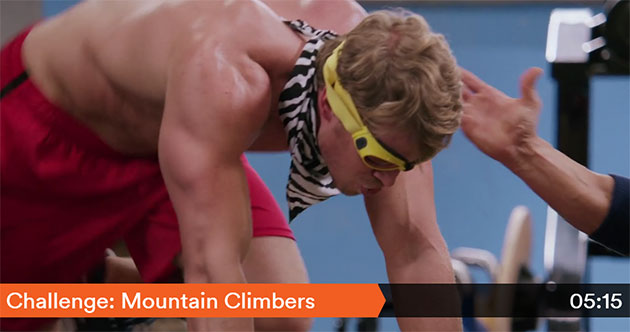 Phase 2 is naturally harder with more moves added to the mix in the form of supersets.  Throughout the program gives the option to lower the reps and up the weight, easily making this a superior strength program to boot.
Pillars of Strength 1 / 2
Time: 38 / 46 minutes
It's all legs kids.  Stage one consists of squats, lunges, calf raises, reverse lunges, and box squats.  This is something that can go toe to toe with a solid Body Beast leg routine.  The legs were brutalized after this and I have to give it credit as being a 5-star workout.  Which means Stage 2 is going to be like smashing your legs with a hammer.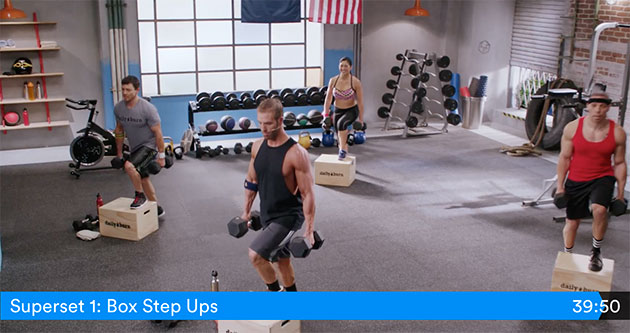 Stage two is roughly 10 minutes longer and like all phase 2 workouts, adds supersets.  This takes the workout beyond intermediate and can easily place it into Body Beast territory if you play your cards right.
UB Metcon 7 / 14 / 21
Time: 17 / 26 / 35
Like LB Metcon, we have 3 workouts that get progressively more difficult as you move through your 90 days.
Push ups and rows: 3 moves plus a finisher.  The emphasis is on a total upper body shakeup, and not necessarily killing any one body part.  The Metcon 7 workouts are more of a morning warm up than a real workout.  That makes it all the more amusing when the cast is commenting on the "burn" after doing what can only be described as casual lifting.  Granted, I'm not exactly covered in slabs of muscle.  But given that I was lifting the same as they were and not getting much of a burn, I was starting to feel like Thor.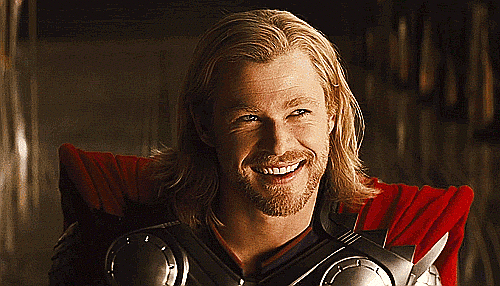 That having been said, you won't get that kind of sweet treatment for Metcon 14 and 21 where multiple superset rounds occur.
CONCLUSION
Before you run out and drop down your hard earned shekels for Beachbody on Demand, maybe take a look at DAILYBURN.  Honestly, I'm almost speechless with how good Live to Fail is put together.  While I can't judge the other programs offered at Dailyburn just yet, if LTF is any indication there might just be a new kid on the home fitness block.
The moves in Live to Fail are above all, simple.   Curls, rows, squats, etc…nothing that requires gifted genetics via an ancestral line of Romanian acrobats to accomplish.  That means the need to modify is very limited so all one has to truly consider is the weight they bring to the game.
The attention to the whole body is dang near flawless.  Legs get as good of attention as the upper body and there is an ideal mix of plyo, resistance, core.  If there was any muscle group that got missed in LTF, be darned if I could find it.
While the streaming option might have posed some challenges not that long ago, I think most have jumped on board with some form of streaming device.  I just used the phone app and AirPlayed it to my AppleTV no problem.   I imagine the same could be said for Chromecast or Roku.  The Dailyburn app itself is dead simple to navigate.  Simply choose your workout program from a list and it takes care of your schedule.  Should you desire a change, simply load up another workout and give it a go.  The only glitch I encountered was having trouble getting the timer bar to show up when Airplaying ( worked with mirroring though ).  Eventually I stopped trying to figure it out so maybe your mileage will vary.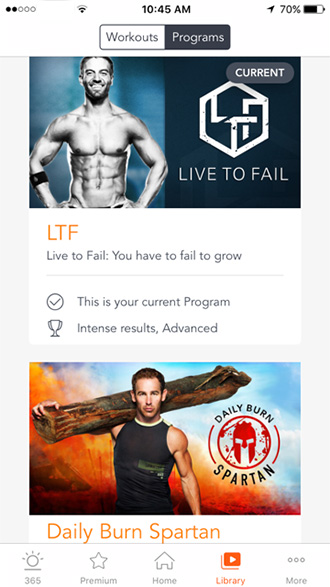 There are downsides though, in particular the nature of Dailyburn's business model.  You can't actually own the workouts which means when you cancel your service, your access likewise goes poof.  Therefore consider this a rental service.
The overall difficulty of Live to Fail varies from intermediate to advanced.  For advanced users or P90X grads, the first month might seem easy until you move into the Metcon 14/21 and Level 2 stages.  For beginners however, the pace might be just about perfect.  I think that was likely the mission behind this program and I would say Live to Fail succeeds brilliantly.  If you're a P90X3 fan, you're going to freaking love Live to Fail.
While the music track is obviously canned ( as are they all ), it doesn't sound "cheap" like so many others I've come across.  It still feels appropriate with a rock-ish tone.  To be honest, after living through Country Heat I would prefer a drunk Scotsman playing discount bagpipes while stepping on a cats tail than having to endure that music nightmare again.
Finally, how is Ben Booker as a trainer?  It is here where the program shines as a trainer makes or breaks the whole system.  He's fun, but not goofy.  Encouraging, but not cheerleader-ish.  He speaks with articulation and easily can stand next to his more popular peers in the fitness video industry.  Look for him to be in future programs for sure because he absolutely has the talent.
In all, the positives vastly outweigh any criticisms I have and thus I give Live to Fail a well earned 5 Feathers out of 5.  It's hard to say anything negative about this program so I'm simply going to let the rating speak for itself.  I am more than impressed and as such will devote my next few reviews to further offerings from Dailyburn.
Review: DAILYBURN - LIVE to FAIL
Trainer -

90%

Production Values -

90%

Strength -

90%

Cardio -

90%

Value -

90%
Summary
Incredible intermediate to advanced workout that will have almost universal appeal.
Pros
Articulate and knowledgeable trainer
Complete workout system that gets harder over time
Cons
The cast could probably lift heavier, so don't go light for their sakes.