REVIEW – Insanity: Max 30 AB MAXIMIZER + Sweat Fest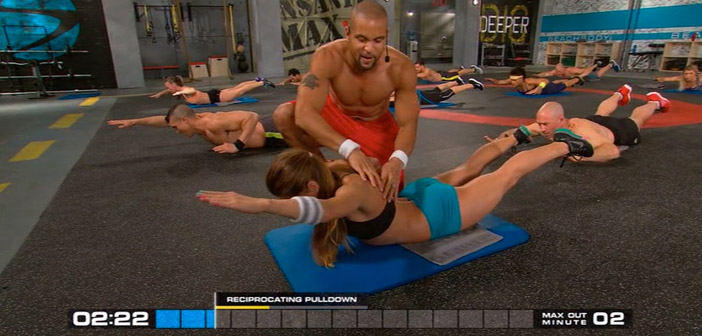 For the filthy rich among you, the option exists to go all out and buy the Ab Maximizer Kit upgrade for Insanity: Max 30 ( reviewed here ).  The package advertises itself as two workouts + 1 bonus ( Max Out 15 ).  Each ab workout is 15 minutes long.
Lo and behold, there also exists a lone DVD, Sweat Fest which is an optional $20 add-on.  So how vital are these to anyone who has already purchased the Max 30 program?  Allow me to fill you in by putting my abs in Shaun T's meat-grinder.
MAX OUT 15
I'll be honest, this is a killer fifteen minute cardio-core attack, but it's not really a targeted abdominal routine. I would go after this if you didn't have enough time to go the full 30 minutes but didn't want to feel like you sat around on the couch with a bag of Jiffy-Pop watching Netflix.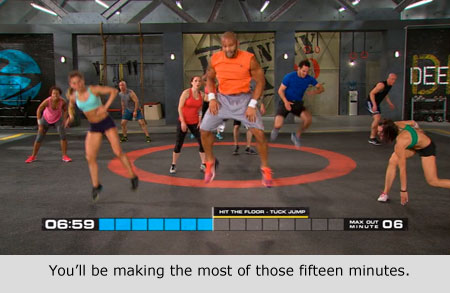 Power kicks, speed knees, hit the floor tuck jumps, etc…lots of high knee moves.  You will be entirely on your feet and not doing any crunches. So be sure you put on your training shoes as I unsuspectingly went into this barefoot expecting something like Ab Ripper X. A two minute cooldown is also thrown in.
360 ABS
This is like a hybrid of the first two: Alternating each minute from being on your back to front so the lower back gets attention. Just about every move is unique, such as "stabbing abs" which certainly tries to live up to its name. This follows the flow of a more traditional abdominal workout and will be a favorite for sure.
MAX OUT ABS
What you do up, you do down. This alternates between cardio and crunches. Each move is one minute and each set standing up is related to the one on your back. For example, Genie Abs moves into Genie Tuck Jumps.
SWEAT FEST
Time: 30 minutes
This is an optional standalone workout ( $20 ), separate from the Ab Maximizer Kit.  There's a few familiar faces here too such as Tanya from Insanity and T25 who is in the crowd.  Looks like it's all hands on deck as the the A-Team is called in to get busy.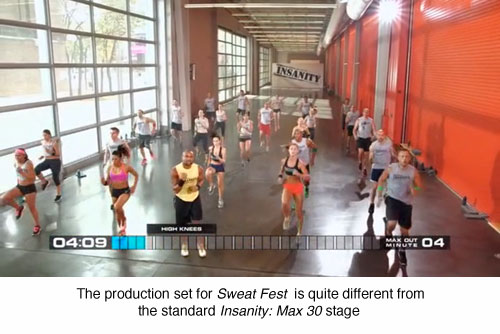 I'm not sure what to think here…from a fitness standpoint this is balls-to-the-wall, but it's no harder than Max Out Cardio.  Plus, something in me feels like this is re-branded test footage ( my opinion only ) and was scrapped in favor of the better, more polished Max 30 set we are familiar with.  Call it a hunch.  Either way, I wouldn't recommend running out and getting this as it's not going to add anything essential to your Max 30 experience.
 CONCLUSION
Sick of doing Ab Ripper X a million times?  Need more variety in the abdominals?  Bam…here you go.  Shaun T has it all and takes no prisoners as he destroys your abs like only he knows how to do.
Here's the kicker though kids…the price.  The Ab Maximizer Kit is 3 butt-puckering payments of $40.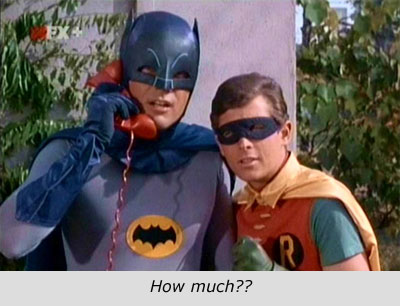 Sure, Beachbody throws in a fat caliper, yoga mat and some rubber containers…but who really needs or wants any of that stuff?  If you've come this far in your fitness, you probably already own a mat and well, I guess you can regift the protein shaker as a Christmas present.  Granted, you can buy just the disks on Amazon…but still, even $70 is a whopper of a price tag for just 45 minutes of watching people sweat.  That's a shame because these are great workouts.
4 Feathers out of 5 for the Ab Maximizer Kit
3 Feathers out of 5 for Sweat Fest