APP REVIEW: Nike+ iPhone App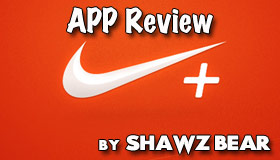 The Nike+ running app is definitely one of the biggest ones on the market, and in my mind rightfully so.  It is a feature rich, well designed app that offers a lot to the casual and advanced runner.
When starting a new run you have the choice of a basic run, a distance run, a timed run, or a speed run.  The speed run allows you to try and beat any of your previously recorded times for various distances (Fastest 1K, fastest mile, 5K, 10K or half marathon). You then get to pick whether you are running indoors (treadmill or track) or outdoors.  If running indoors, the GPS shuts off and the iPhone and uses the built in pedometer which I am not the biggest fan of.  Those with slightly longer gaits will be off more often than not be quite a bit when the run is done, but the app does allow you to change the distance to what you actually did run and will calibrate itself for the next run based on that.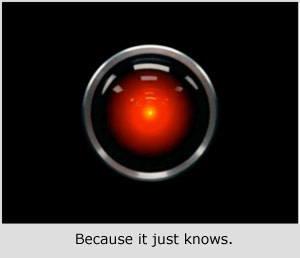 Once you've selected indoors or outdoors you can fiddle around with the music you want to hear including picking a playlist and whether to shuffle or not.  Fairly standard stuff.  The feature I AM a big fan of here is your ability to pick one or more POWERSONGS, which you can then start to play at any time during your run with a button push, to give you a little push.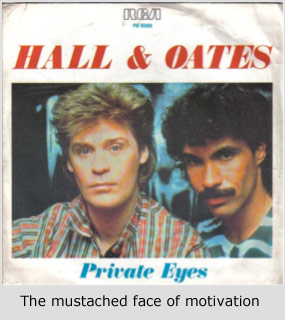 There's also the option to get cheers, which posts on your Facebook status that you are running and then allows your friends to like or post cheers, which then gets relayed to your phone whilst you are jogging.  Again, not my cup of tea but nice feature to add in anyways.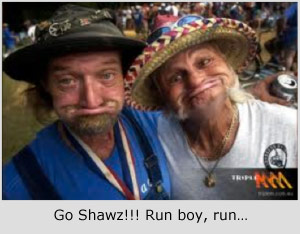 Once you're on your way the interface is nice but basic.  A screen tells you your total time, pace and distance covered.  There are controls for skipping songs and to pause and resume the workout, as well as to play that powersong you chose earlier.  There is also a button which switches from that display to the Google map trace of where you are and have been. You can set an automated voice to update you at certain preset intervals as to your pace, speed and total time taken.  Fairly nicely done overall.  One major gripe I have though is the inability to pause the music without pausing the run at the same time.  If you need to hear what's going on around you for a bit, you either need to pop out the headphones or lower the volume.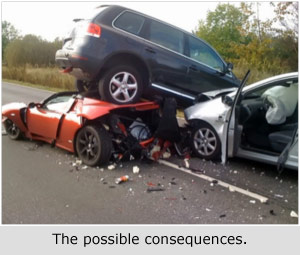 Once you end the workout, you get a pre-recorded congratulatory message from one of many athletes paid handsomely for their voices, and you then have the option to post your workout to Facebook, Twitter, or …..Path (I don't know what that is either ). No option yet for Google + (or Myspace either, I guess…if you're still rocking one of those)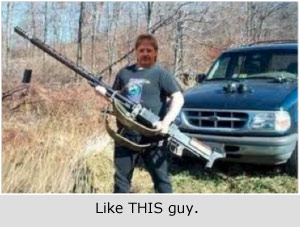 The finished run gets automatically uploaded to your user page for Nike +, and this is my favorite part of the app.  All your previous runs are stored here, weekly and monthly run totals including calories and distances and the maps of the runs you've taken. You have the ability to compare runs with and challenge friends.  There is a very strong and supportive community here which can be very beneficial for those starting out, or to those looking for extra motivation.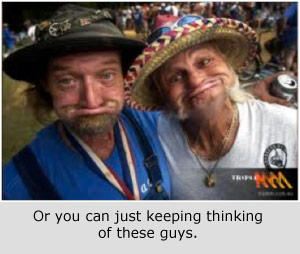 The website's so good in fact that it is also my biggest greatest beef with the app.  Let's say you have this wicked fast run, and you don't have your iPhone with you at the time, there is no way to manually add a workout.  None.  I would love someone to tell me otherwise, as I have spent a good deal of time looking for a way to do this.  It really is unfortunate since if you aren't the kind to always have your phone on you then you're going to miss some runs.
Overall though, I would heartily recommend this.  As I say, I use this on all of my outdoor runs and use the crud out of the website.  For the price you can't beat the effectiveness.
PROS – Good GPS tracking, very stylish and easy to use interface and good website interface.
CONS – Can't pause music during runs without pausing workout. No ability to add run manually.
Rating – 9 MacGyvers out of 10