REVIEW: 10 ROUNDS with Joel Freeman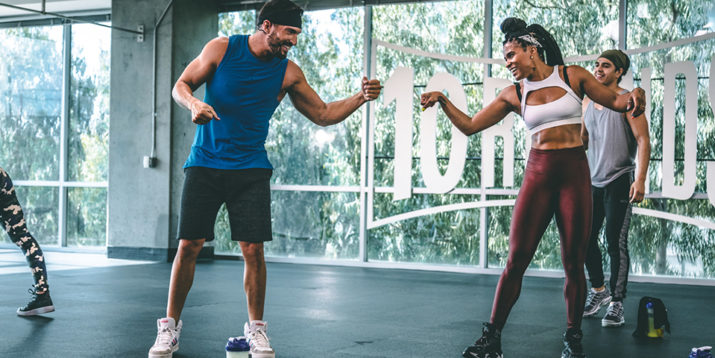 TEN ROUNDS
Trainer - 85%
Production Values - 84%
Cardio - 79%
Strength - 78%
Joel Freeman returns in 10 Rounds, a boxing themed workout series.
So what happens when you forget to cancel your Beachbody on Demand membership?  In my case, you get no excuse to not check over their recent offerings.  So by popular demand, 10 Rounds with Joel Freeman won the People's Choice Award.
10 Rounds is a six week boxing inspired workout series.  This may be a tough slog for me as I'm really hesitant to do fighting style workouts just given my martial arts background that has made me an elitist snob.  But the people have spoken.
Those familiar with Beachbody are also no doubt aware of Joel's recent program, LIIFT 4, which was an admirable series and one I recommend.  My main concern is that this is a retreat to Core de Force which was fine enough, but not exactly something I'm desperate for more of.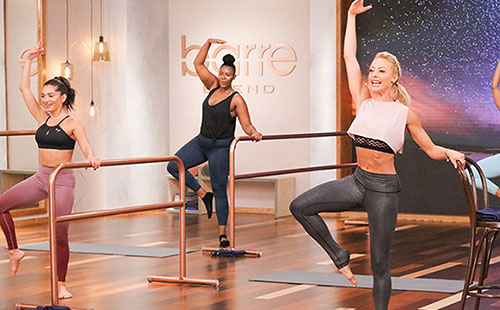 WHAT YOU NEED
I want to give Joel a big bear hug for making this refreshingly minimalist.  True, you'll find a resistance loop handy, but aside from weights you don't need jack.  No pull-up bars, steppers or those ridiculous sliding Frisbees.  Just bring your attitude and an insatiable desire to punch your fellow man.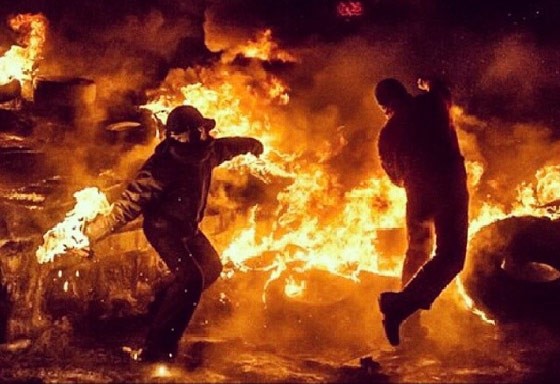 WEEK 1 – Los Angeles
It's great to see LA before it lit itself on fire, proving that stupidity is among many things, also flammable.  With any luck, Snake Plisskin is going to take over as governor, but during this taping it appears the California birds were still singing in the needle infested parks.  Ah, early 2020.  You were a simpler time.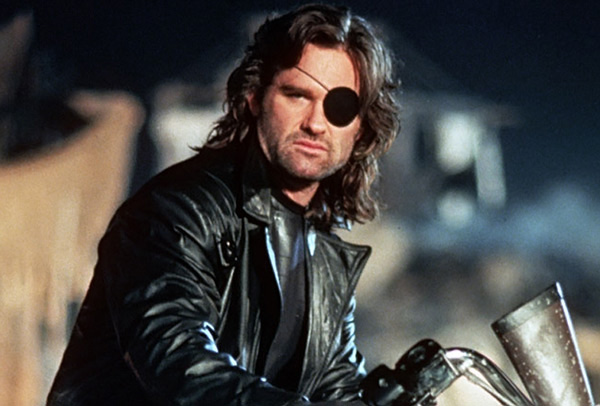 The recording is inside Beachbody Headquarters, which still is not inside an island volcano.  Outside awaits the bus.  Yes, Beachbody will be touring 10 Rounds through five additional cities.  Or at least the bus will.  I have a hunch Joel and the crew had to pay their own discount airfare rather than slum it cross-county in a repainted Greyhound.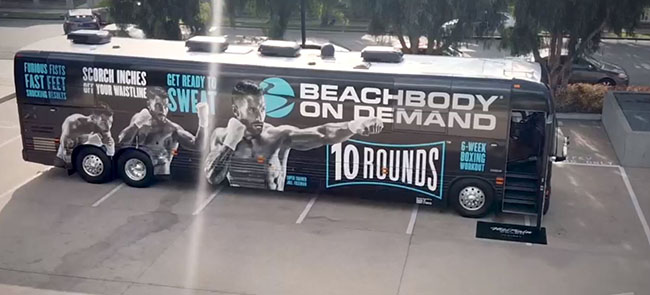 If you are experienced with boxing or similar workouts, this week may be one to skip over.  I get it, the constant exposition is necessary for beginners but after a while it was getting to me.  That's just my general complaint with boxing cardio.  The resistance training is another story entirely.  It is basic, and beautifully old school.  It took 3 days for my legs to get over the Lower Body workout.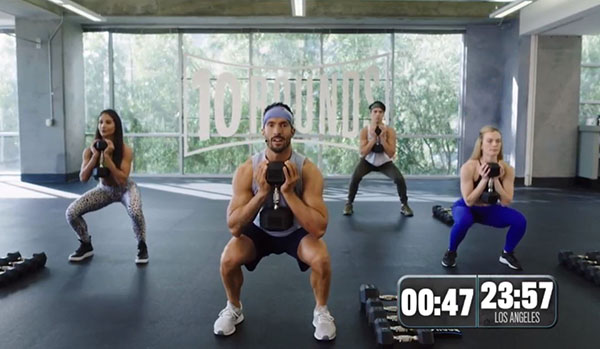 WEEK 2 – Las Vegas
Las Vegas is appropriate given her history with the boxing community.  No longer is that city just about gambling and not being able to throw a rock without hitting a hooker.  Now you can add fitness to that mix!  For atmosphere, Joel and crew are doing the workout on what appears to be the roof of a hotel.
As expected, the complexity begins to increase.  A little more shuffling and perhaps an additional jab here and there.  But what really is grabbing me are the leg and upper body workouts.  They provide a nice break from the "boxing" and remind us that this is a serious program.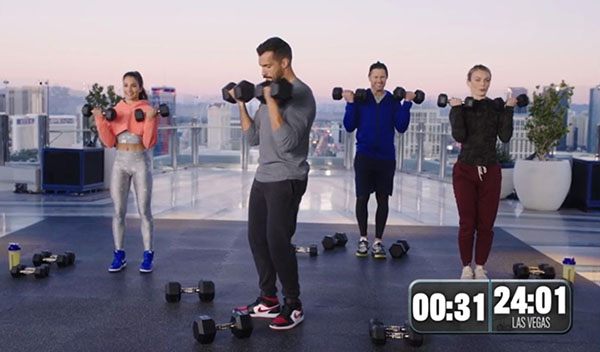 WEEK 3 – Dallas
I'll bet my dad's Stetson this is going to be cowboy themed.  I just freaking know it.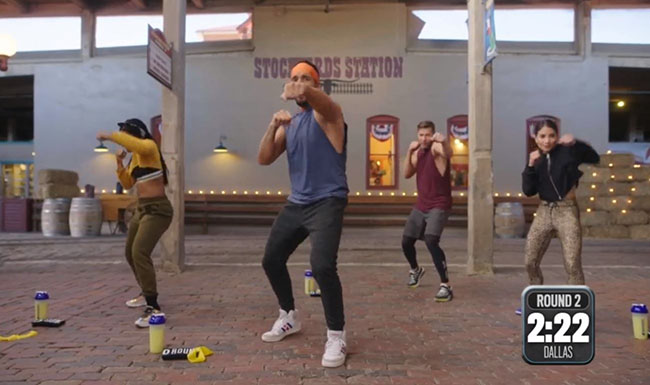 Filmed at Stockyards Station in Dallas/Fort Worth, the location adds a nice touch.  I am glad there are no plyometics for the sake of the cast who are working out on brick pavement.
Week 3 is where more emphasis is placed on footwork as all three non-resistance workouts have this as the primary goal.  If you're an uncoordinated lummox with two left feet, this might beat some needed skill into you.
WEEK 4 – Miami
Filmed on a condo rooftop which was a good call.  Trying to film this on a Florida beach would have been a logistical nightmare.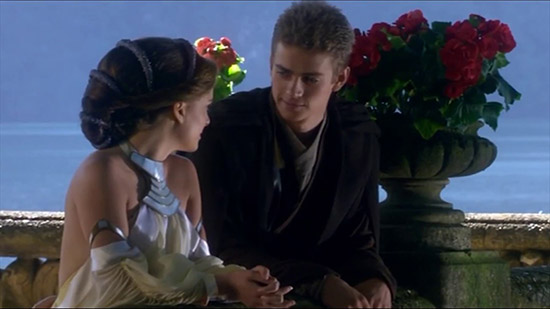 The leg band makes a greater appearance this week.  They were always around before, but now its being used more frequently.  While I am often hesitant to recommend add-ons, they do add a muscle-training aspect that would otherwise be missed.  You don't need them, but don't discount their benefits entirely either.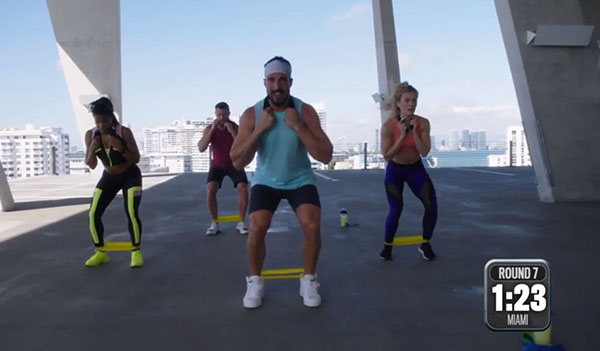 WEEK 5 – Brooklyn
Filmed at what I think is a boxing training center in Brooklyn.  It's a little cramped for space, but it gets the job done.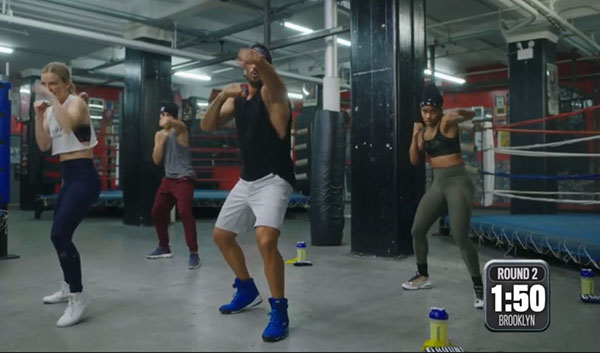 So what's new this week?  Combinations, and lots of them.
WEEK 6 – Philadelphia
It has to be Philly.  You, know…because of that really popular movie.  What was it again?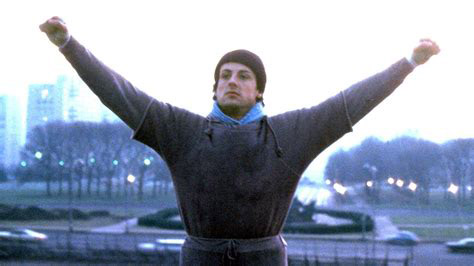 This is where it all comes together as all elements you have learned are put into your last week.  The format remains the same; punches/footwork for 3 days and strength training for 2.  If you've made it this far, I'm guessing you've developed some impressive reflexes.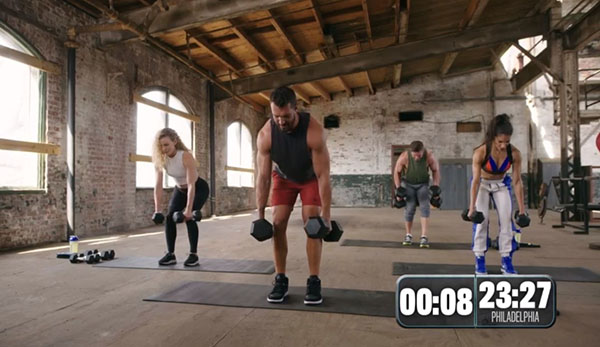 Your last day is Final Fight, a 40 minute blast filmed on location at the top of the Philadelphia Museum of Art.  I seem to recall that was the same stairs run up by that guy in that same movie.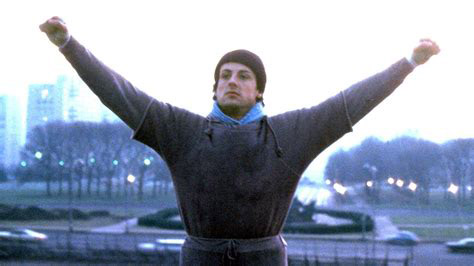 CONCLUSION
I'm a hard sell with these kinds of programs.  When I knew I had to do 10 Rounds to review it, I can't say I was bursting with excitement.  After having gone through it, I'm of two minds on how I feel about it.
On side is impressed with the great resistance training.  It is delightfully old school and I have no doubt results will be impressive.  Especially with the legs.  To many workouts look at legs and hit them hard with cardio and plyo.  10 Rounds goes that extra mile.
The other half of me just tolerates the boxing.  But for your sakes, I try to walk a mile in the other mans Birkenstocks ( YouV2, Brazil Butt Lift and Country Heat should have proven that by now ).  So if you like fighting-style workouts, you're probably going to love this one.  You'll also like Core de Force, Tapout XT or exhume TaeBo from its lonely grave.  There's just not a lot of ways to mix up punch-kick combos and make it exciting or even all that different.  But Joel does manage to give it a fun essence with his easy-going training style.
As a trainer, Joel Freeman is clearly now part of Beachbody's core team, even as Tony Horton and his Power-stands have been cast into the heart of Mount Doom.  I'm sure their rationale is that Joel's the younger face and in all fairness, he's a good choice.  I do want to see more of him, but I'd like it to be in the resistance training capacity, sans gimmickry .  This extends into a complaint, but it is not against Mr. Freeman.  Rather, towards his omniscient overlords.
Personally, I wish Beachbody would get back to solid workouts and loose the gimmicks.  If they make a cardio workout, then go balls-in like Max: 30.  Or pure, unadulterated resistance like Body Beast.  Maybe it's because I'm turning 50 next year and just wish people would get to the damn point instead of trying to dazzle me with flash.
Still, there's no denying this is a solid cardio/resistance workout series and Joel pulls it off like a master.  For that I give it high marks.