REVIEW: 10 Minute Trainer with Tony Horton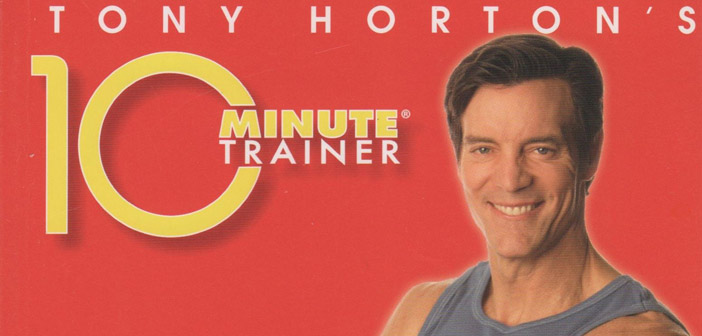 For something that is only a ten minute workout, you'd be more than a little surprised what you can get out of Tony Horton's 10 Minute Trainer.
Now before anyone asks, "you mean I can get ripped and fit with only 10 minutes a day!!??", allow me to clarify.
No, you can't.
However, you can maintain a certain level of fitness due to Tony's method called "Super Stacking", meaning  you work multiple muscle groups at the same time.  The kit comes with 8 routines and three medium resistance workout bands.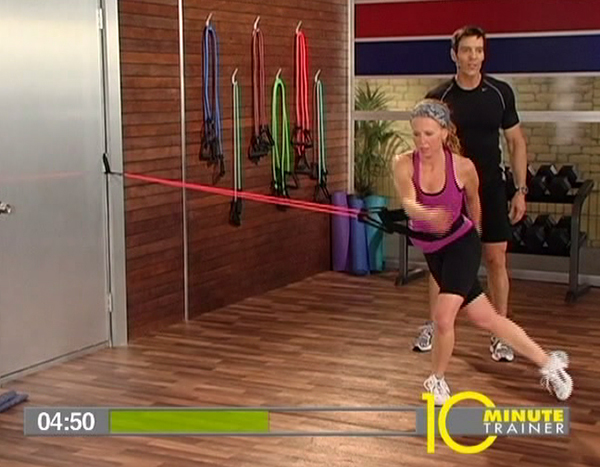 The workouts are as follows:  (1) Total Body; (2) Cardio; (3) Lower Body; (4) Yoga Flex; (5) Total Body 2; (6) Core Cardio; (7) Upper Body; (8) Abs Routine.
Some routines are better than others naturally.  For example, I do the 10 minute Ab routine quite frequently, as it is an absolute gut killer.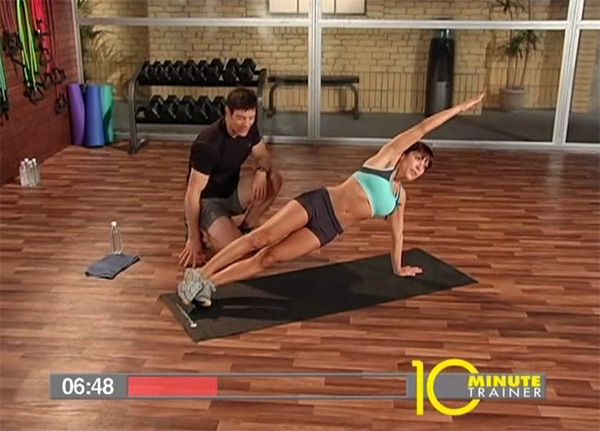 The program recommends doing several a day, and not just getting your fat ass off the couch for a mere ten minutes, before going back to your potato chips and case of Bud Light.  Which brings me to the second aspect of this program…the diet.
It should be no mystery that the secret weapon in any of Tony's ( or any reputable program ) workouts is the diet guide.  Say goodbye to Kentucky Fried Chicken and a diet cola kids! You'll be snacking on clean food from now on.
I picked this workout up for several reasons: First, I'm heavy into P90X and Insanity which I usually do at 6am.  My wife has much more sensible sleeping habits and therefore is crunched for time more.  The 10 minutes work great for her, and she gets a better burn than if she just did a random half hour of working out.
And me?  Well, there are the occasional workouts I love to go back to.  Yoga Stretch and 10 Minute Abs are my chosen two.
As always, one asks…"What's Tony like in this?".  He occasionally has some fun banter, but nothing over the top.  He's getting a lot in in just 10 minutes, so the chatter gets down to business more than anything.
If you're crunched for time, don't own a set of dumbbells, and want to maintain or begin a workout regimen, you may want to give 10 Minute Trainer some serious consideration.  I'll give it 3.8 starts out of 5 ( couldn't decide between 3.5 and 4! ), but keep in mind I'm not grading intensity.  I'm grading convenience, usefulness, and product design.  This is nowhere near the level of P90X or Insanity, but it fills a vital role nonetheless.