REVIEW: 3 Week Yoga Retreat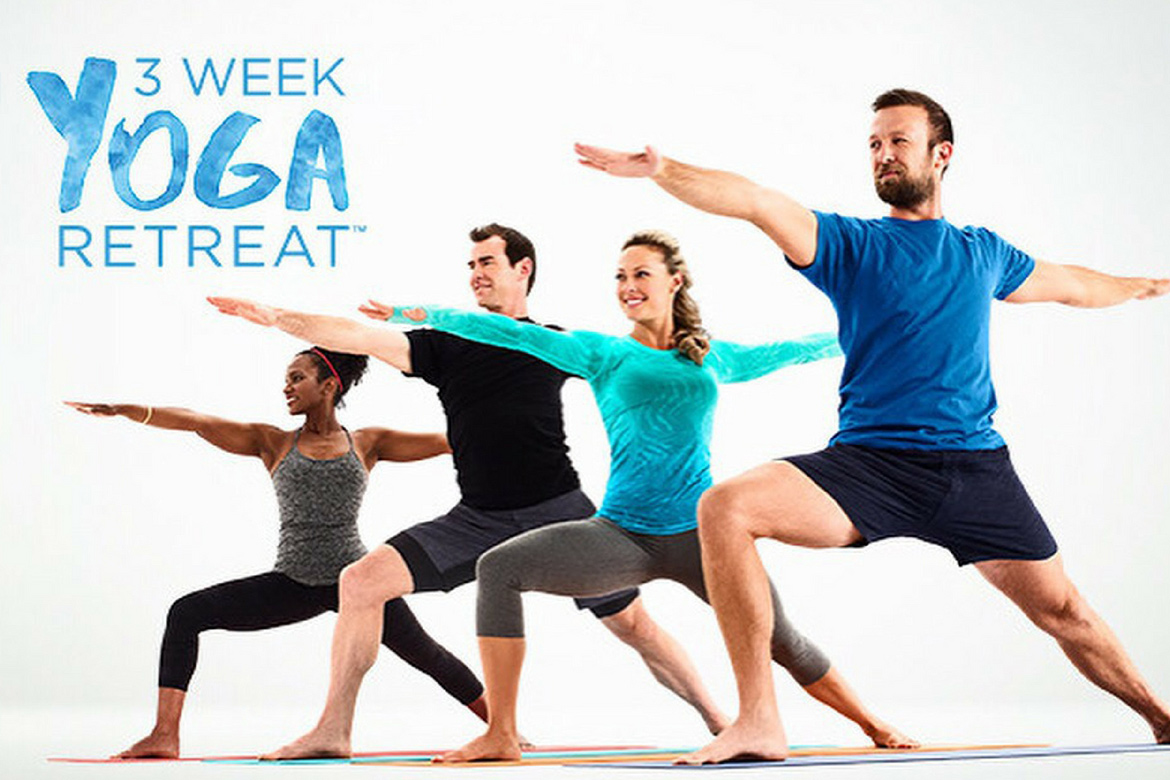 Not going to lie to you folks, I'm totally delinquent when it comes to fitting yoga into my schedule.  The primary reason is that when I get time to get busy, I feel like I need to make that count by getting the heart-rate up or lifting heavy things.
This of course, means that lately my flexibility could be significantly better than it currently is.  In particular my lower back which tends to feel like a bag of smashed glass on any given day.  So the timing might be good to slow things down and take a retreat.  Like maybe a 3 Week Yoga Retreat.  See what I did there?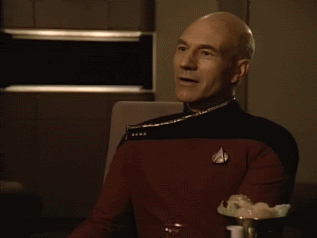 My last foray into a dedicated Yoga program was Ultimate Yogi as hosted by the human fortune-cookie wisdom dispenser, Travis Eliot.  While his method was sound, he had especially good skills at getting on my freaking nerves.  Lets see if Beachbody can do one better.
What You Get.  What You Need.
The program is available both in DVD format or via Beachbody on Demand.  Might I make a suggestion?  At a butt-puckering price-tag of over $100 for the base package, maybe give BOD a shot for a year.  I'm no coach, but that does seem a better use of money.  That way if it sucks, you can try other smash hits like P90X, Insanity, or the critically acclaimed YouV2.
It's a foregone conclusion that a yoga mat is a must unless you've been stealing seconds ( possibly even thirds ) of Aunt Cohen's duck-fat latkes and have a layer of mushy regret to rest your bones on.  I'd also recommend a yoga block or run to the garage and build something equivalent out of scrap lumber.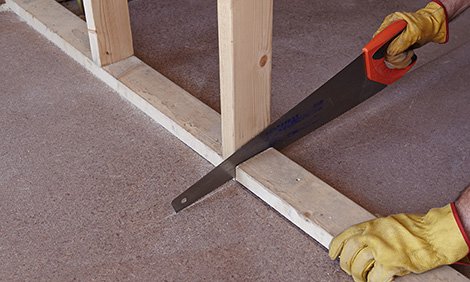 The calendar is broken down into 3 weeks with each week progressing to the next level of difficulty:  Foundation, Expansion and Progression.  Each day has a unique workout so the package includes 21 distinct routines.
CORE
Time: 30 minutes
There are three levels for each section and you move to the next level every week.  You will kick off CORE with trainer Vytas then progressing to Elise for week 2, then Ted ( of P90X2 fame ) for week 3, and finally Faith who will handle the weekends.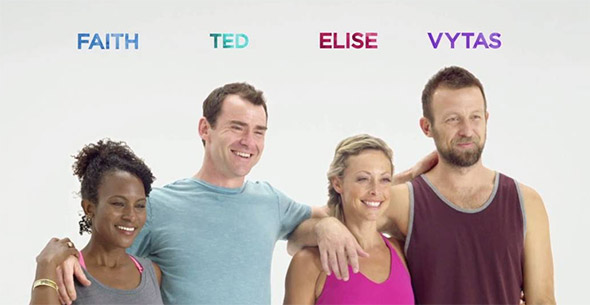 Vytas will get the ball rolling by easing your inflexible steel joists into what will hopefully become malleable muscles in the weeks to come.  I like Vytas right away because he's an articulate individual who doesn't resort to painfully cliche yoga stereotypes.  Seems like the kind of guy who will help you with your vinyasas and then go on a weekend hunting trip to bag that elusive buck.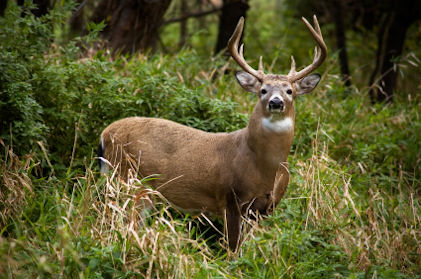 During WEEK TWO Elise takes the con to crank it up a notch.  It is much the same formula; some upward dogs, planks and basic yoga postures.  WEEK THREE is Ted's to once again increase skill level.  The differences in each are actually quite minor and progression over a 3 week period should not be difficult.  While the name "core" might imply abdominals, there's more balance work than anything else.
The production values are…good I guess.  I mean, there's not a Hell of a lot to comment on.  The entire backdrop has more pure white than an iPhone commercial so at least you won't be distracted by Shakeology ads.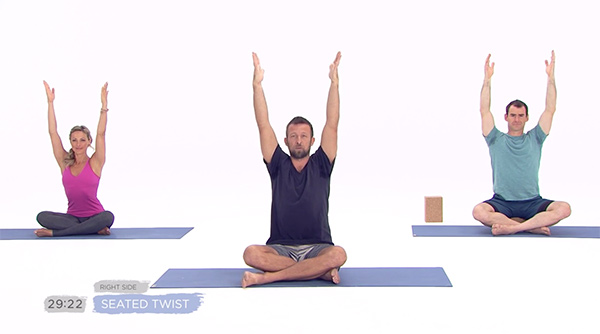 STRETCH
This one lives up to its namesake quite well.  The focus is stretching the whole body from the neck downward and it is here that the vast majority of the flexibility-deprived will appreciate what is offered.  The first two weeks are relatively straightforward stretch postures.  I did find week two to have a little bit too long of a shavasana ( laying down flat and motionless ) at almost 5 minutes.  If I wanted to be out flat that long I'd just go back to bed.
Out of all three I liked Ted's the best here for two reasons:  the level of complexity felt just right…and he wears normal shorts and a polo shirt like a man instead of tight yoga pants which should be forbidden on anyone with a Y-chromosome.  Way to represent there bro.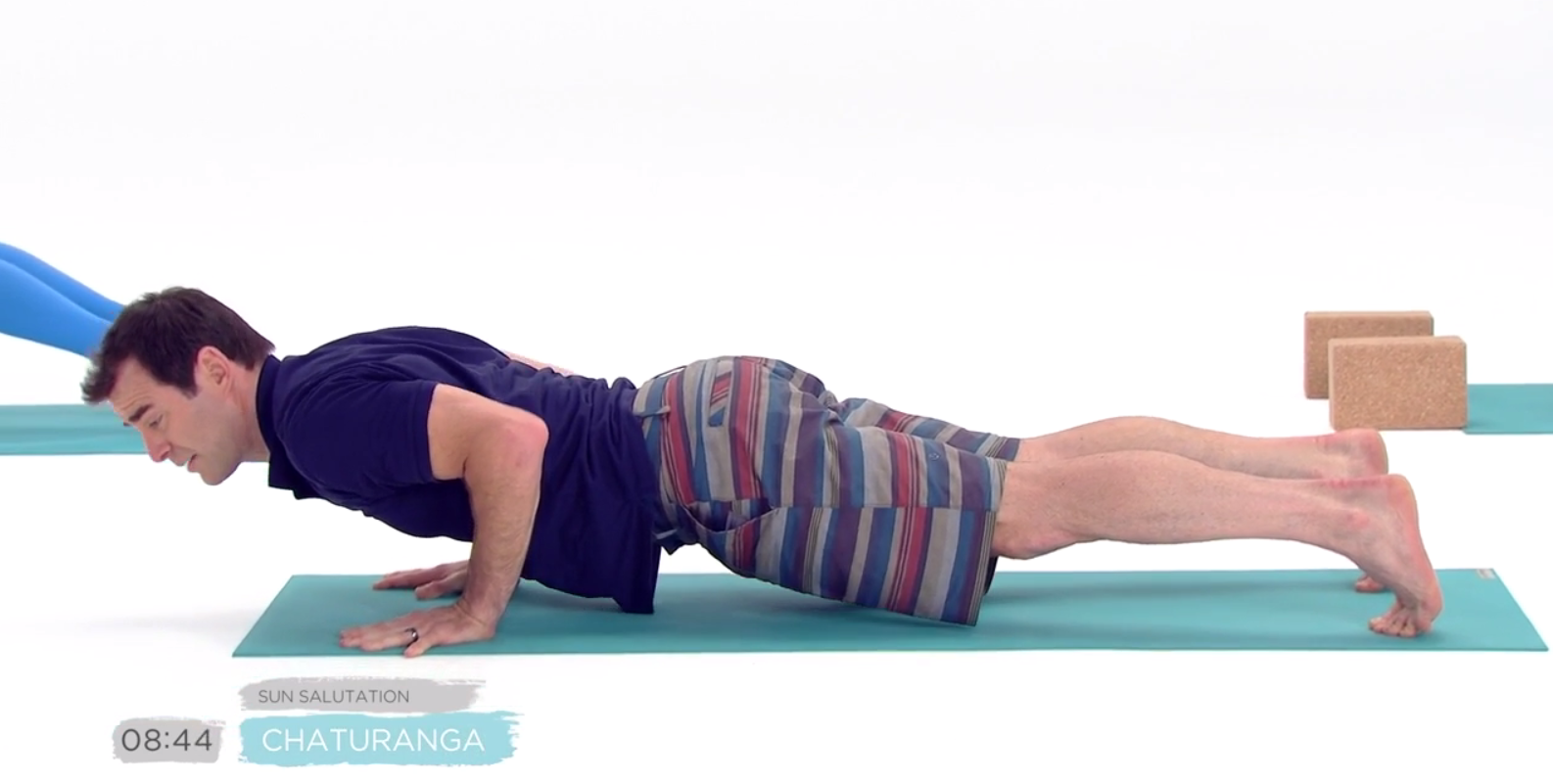 BALANCE
Lots of time spent on one leg as you can imagine, although you don't really get to the balance stuff until about a third of the way in.  Vytas and Elise's weeks spend more time with balance postures while Ted glosses over them rather quick to get back to what is considered a typical yoga workout.  Good workouts to be sure, but more focus on balance would be beneficial.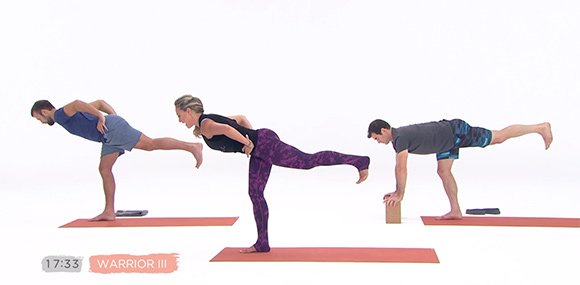 FLOW
The concept of Flow is to link together all the workouts of the week.  Ideally if you only have one yoga routine to squeeze into your schedule, this one might be the one to go to first.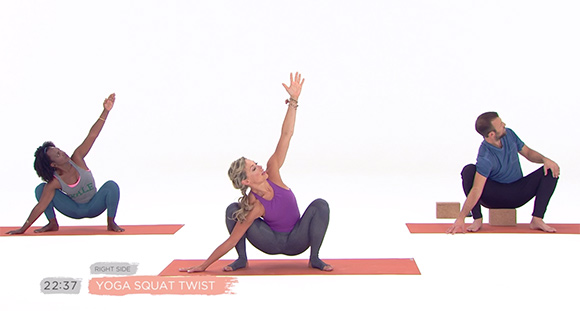 FLOW on the GO
Essentially this is the almost the same as Flow, only instead of around 30 minutes it is compressed to ~20.  Ideal if you hit the snooze button one too many times and still want to get a Flow workout in.
RELAX
This series is all led by Faith as your trainer through all 3 weeks and consists of low effort yet high relaxation postures.  There is also a higher focus in the mental aspects of yoga by helping clear ones mind…which can be a mixed bag for some.  Gotta be honest, not a big fan of these ones and it might be due to the trainers style.  If there is an energy field out there, you can be sure Faith is doing her honest best to tap into it while explaining it to me like I'm a six year old.
That means of course mileage will vary for those who like her method and those who do not.  Women tend to have better capacity to relax in this manner while men tend to relax while doing something such as changing a car's oil, building a table or tracking down that elusive white-tail that I swear I'm going to double-tap out of pure spite for making me near freeze to death in the Canadian wilderness.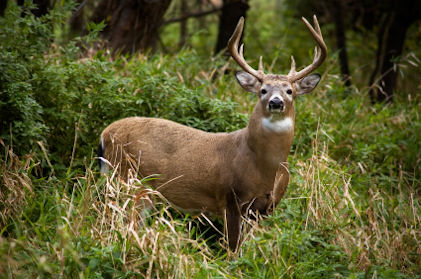 TAKE 10
There are three Take Ten workouts: Abs, AM and PM.  Faith is back to walk us through all of them.
From my experience, Take 10 Abs will probably be the easiest abdominal workout you have done if you have any experience with home fitness videos.  It goes quick and I would absolutely classify it in the beginner category.  If you've done Ab Ripper, this will be a simplicity personified.
The AM and PM workouts are designed to be the weekend quick yoga workouts to keep the flow going.  AM to wake you up, and PM to knock you out.  Again, you are kind of at the mercy of your level of tolerance for Faith's style.
CONCLUSION
It's tricky business having 4 instructors as it is inevitable the weaknesses of one will stand out among the many.  Vytas has a generic maleness that will appeal to most,  Elsie has a nice soccer mom vibe and Ted seems like he has a few good jokes that are rolling around in his head.  On the flip-side I felt Faith was trying to clumsily hypnotize me into thinking I was a turnip while taping into Mother Earth or some other New Age bullshit.  But again, that's a subjective opinion as many will find their observations to be the opposite.
Music and production values are excellent, albeit simple as one can possibly get while still allowing the cast to wear clothes.  I give props for the lack of product pushing as Beachbody can get a little heavy handed with that sometimes.
I have to give 3 Week Yoga Retreat a score of 4 Feathers out of 5 considering it is more tolerable than Ultimate Yoga which I gave a 3.8.  As much as I give Faith criticism, she's nowhere near the irritant Travis Eliot was so let's give credit where it is due.  To close, 3WYR will undoubtedly be the ticket for anyone, whether beginner or advanced to increase or maintain their core flexibility for years to come.
3 WEEK YOGA RETREAT
Production - 7
Music - 8
Value - 8
7.7
A solid beginner to intermediate yoga program that is almost guaranteed to boost your flexibility game.
3 WEEK YOGA RETREAT
Production Values -

70%

Trainers -

80%

Music -

80%

Value -

80%
Summary
A solid beginner to intermediate yoga program that is almost guaranteed to boost your flexibility game.
Pros
Moves slowly to allow even the most inflexible brute time to adjust.
Variety of trainers.
Minimal "yoga wisdom" nonsense.
Cons
Being yoga, there is not a crazy amount of variety.
Best purchased via BOD due to DVD prices.
Comments Rating
( review)