INSANITY ASYLUM: THE COMPLETE REVIEW – Part 1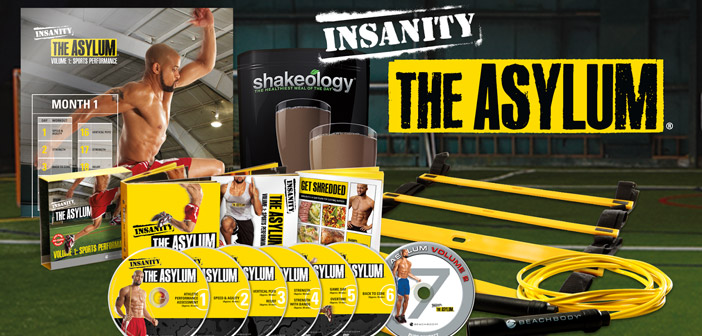 Insanity Asylum is the sequel to the body crushing monster known as Insanity. Shaun T has taken the bar and raised it to a new level that promises more than simply a home fitness program. His goal is to turn you into an honest to goodness athlete, if not Batman.
But is it everything we're being told? Is the mass viral internet marketing by those near omnipresent "Beachbody Coaches" truly representative of the product?   That's where I come in kids.   I've done P90X and barely survived Insanity.  Now I'm going to suck it up, slap myself in the face and go hard for 30 days in the Asylum.
Insanity Asylum comes as a 6 DVD set, some instructional booklets, a floor ladder and a jump-rope. The rope is fairly lightweight which makes for easier use as opposed to the heavier gauge versions out there and the ladder is built tough.
And now, we begin…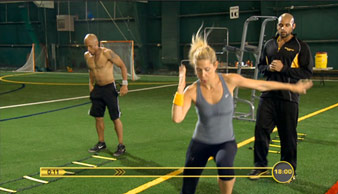 DAY ONE : FIT TEST
Like Insanity before it, Asylum has a 25 minute test to see how well you can pull off a select set of moves.  Some test your speed by mainly moving through the floor ladder ( ex. Agility Heisman ), and others your strength ( ex. Moving Pushups, X Jumps ).  You are to do this on Day 1, 15, and 30 to track your progress.  Sorry to say I'm apparently less co-ordinated than a drunken bear, but at least my numbers should only go up from here!
Half way through my wife came down the stairs to see if she needed to collect on my life insurance policy yet.   That means I have to work extra hard to show off the goods.  There's not a whole lot of downtime in this routine, but enough to kiss my biceps and tell Mrs. Parrot that we may need to get a permit for these GUNS!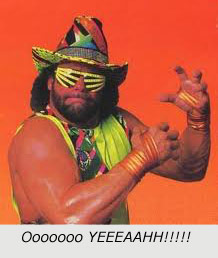 I was pretty good and tired after this workout, but my legs were not blown to smithereens like a typical Insanity routine.   And that's good because tomorrow is "Speed and Agility", and it looks like a serious killer.
One irritating thing about the DVD's was that I could not skip past the FBI and Disclaimer warnings, and I tried on 3 separate players.   It's not a knock on the program, just something that maybe Beachbody can remember for future releases so I'm not tapping my fingers waiting for the menu to show up.
CONTINUE TO INSANITY ASYLUM: THE COMPLETE REVIEW – Part 2