REVIEW: Tony Horton's Power of 4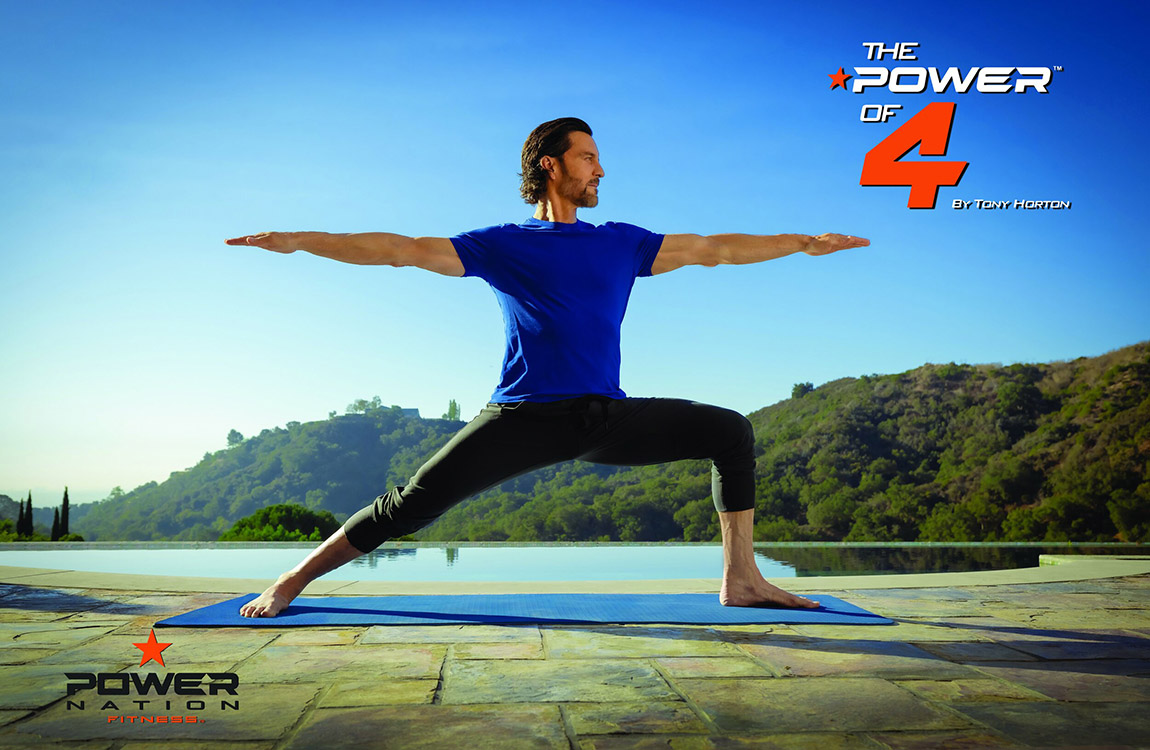 REVIEW: Tony Horton's Power of 4
Pros
Moves are effective, not needlessly fancy
Has a glorious timer. Thank you!
Ample variety.
Cons
Power Nation has limited content at the moment.
Resistance training not particularly advanced.
Summary
Tony is back, and back in style. And this time access is easy, affordable and convenient through his new endeavor, Power Nation.

If Tony Horton has proven anything, its that he's as tenacious as they come.  I have to admit, I had some concerns when his previous work, Next Level came to market via Gaiam TV.  I cringed at the thought of Tony forever being chained to a niche, new-age fitness company.  Just seemed the man earned a better legacy than that.
I'm guessing he came to the same conclusion.  Thus, if you can't find a decent distributor, do it yourself.
Power of 4 is the flagship workout series for Tony's own in-house company, Power Nation.  The site has other streaming videos from a number of instructors, but these come at an added cost.  This review will stick to the basic subscription and the Power of 4 program.
What You Need
Since this is filmed at Tony's residence, it's not like he can fit a heck of a lot in his basement…so you don't have to either!  Some dumbbells, a chin up bar and you are set.  Also nice to see are the Powerstands, since I was concerned that after his departure from Beachbody, his former employer may have held the patent, leaving us to reminisce over days gone by.   But you can get them at Power Nation for about 40 bucks.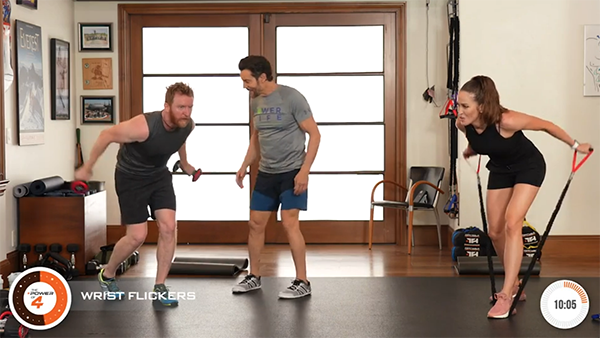 Workout Structure
Power of 4 has 25 workouts.  The program is designed to last 3 months, so you just repeat them a couple times.
Within the 25 workouts you have:
6 workouts of a yoga/stretching nature.
10 are strength
5 are cardio
2 martial arts style
I know what many of you are thinking…"Gee Parrot, you gorgeous silver-maned fox, is this going to finally be our P90X4?"  Allow me to crush your dreams.  No, is it not.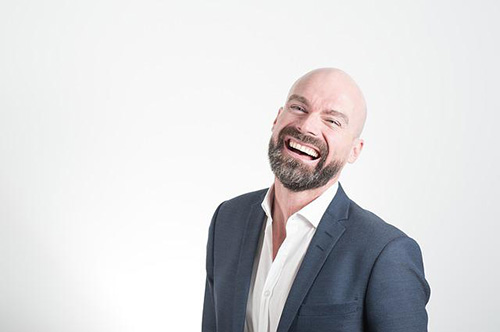 At this stage of the circle of life, I think we need to give Tony our collective understanding and let P90X go.  She was good to us, but she's also moved on to someone else.  More stable, secure.  Probably better looking, without troublesome erectile dysfunction.  Sonofabitch probably drives a Bentley.  If anything positive can be said, she'll just look back on you and swear to never touch alcohol again.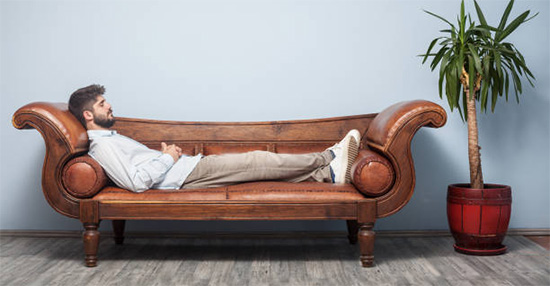 Instead, Power of 4 follows closer to the lineage of Next Level.  And that is to be expected.  At 63 years old, Tony's fitness philosophy has also grown.  There are minor flashbacks to the old One on One series that was also shot in his home gym.  Unlike One on One, the production values are exponentially higher, the workouts thought out better, and has the addition of cast members.  Tony has also given his basement a decent renovation in that time.
Most workouts hover around the 1 hour mark.  So in that sense, it is a return to the old times.  Most 20-30 minute workouts these days only make that timestamp because they cut out the warm-up/cool-downs.  This is an honest hour where everything is covered start to finish.  That also means your chances of injury drop considerably.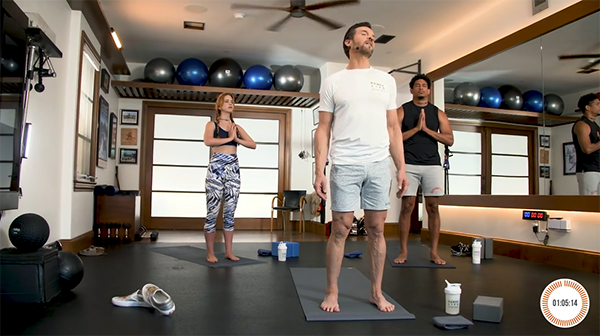 Philosophy
As the name implies, there are 4 key components to this workout series:
Fitness,
Supplementation,
Nutrition,
and Mindfulness
There are separate videos that deal with the later 3.  Tony also has a vitamin/supplement line but since I have not used them, I cannot comment on their quality.  I assume they are on par with most upper-tier supplements out there.  The nutrition information on the site is exceptional, and worth taking to heart.  Especially if your culinary knowledge is limited to making a peanut butter sandwich.  Consider Tony's wisdom and up your food game if you need to.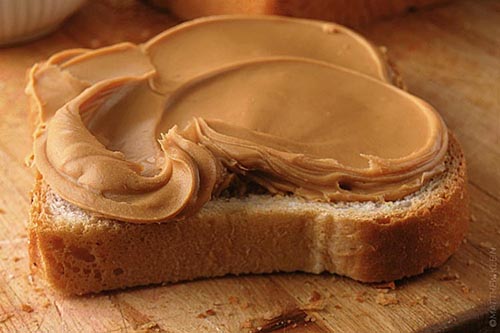 The Trainer
Tony Horton, must hands down be the most likable, loyal, coolest friend to have because the fact is, it seems EVERYONE has stuck with him even when he was down and out.  Out from Beachbody, down with medical issues for a time…  Damn, the man is harder to kill than Deadpool.
Look, I don't know if it's the yoga or that Tony injects himself with baby blood.  But give the man the credit his still beating heart deserves.  He looks great.
Even his friends like Drea Weber or Bobby Stevenson are looking amazing for their ages.  I take comfort in that as I'm turning 51 this year.  So pardon me if I cling to any shred of hope as my cells move ever closer to succumbing to the second law of thermodynamics.
Of course, the trademark aspect of Tony, being his offbeat humor, is front and center.  You'll either love it or tolerate it.  Personally, I've grown to really appreciate it.  It means we're not taking ourselves so darn seriously and for many, a lighter mood makes it easier to get down to hard work.
Production Values
If you are at all familiar with the bygone era of One of One with Tony Horton, you'll immediately notice this takes place in Tony's Santa Monica residence.
And of course, if you're familiar with Tony at all, you will also notice a lot of familiar faces.  Who?  Just about all of them.  Bobby, Drea, Sean, Alice…its a real reunion of the fitness superstars.
The production values are not over the top of course, but they really don't have to be.  A flashy set doesn't make a workout any harder.  Just like how special effects don't make new Star Trek worth watching, and why The Orville is better in every way.  Sorry.  Went full-geek there.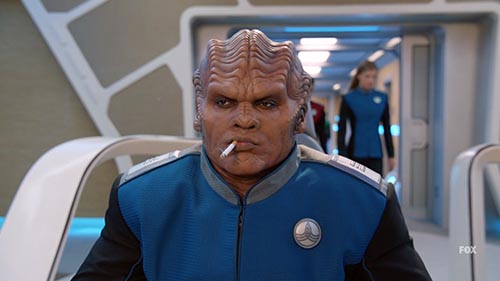 Here we get a basic canned-music track and a few people in a room.  And unlike Beachbody and their latest offerings, Tony has the common decency to add a timer.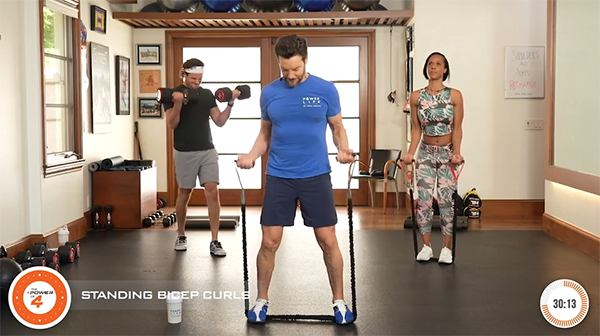 Conclusion
For a flagship series, Power of 4 is a worthy series for a startup fitness company.  The price is flexible to how many extras you're open to tack on, but those on the fence shouldn't have a hard time parting with just under $15 a month, even if it is only to try it out.
There are limitations to what Power of 4 has to offer of course.  It's not a dedicated resistance workout series so if you're looking for something to follow the P90X lineage then this is not it.  A decent leg resistance workout is also lacking, and viewers will need to be content with mainly cardio and plyo for legs.  But it is a long term, functional fitness program that will build endurance and flexibility if anything.
Power Nation is also directly accessible with a dedicated Roku or Apple TV channel, or watchable on PC.
The site is continually adding content, making it a reasonable value going forward for the fitness video enthusiast.  It's unfortunate that Tony's former series, Next Level remains out of reach over at Gaiam as it would be a perfect fit within his online Power Nation brand.  But a deals a deal, and if nothing else, Tony has learned the cost for Gaiam offering to distribute his work is to forever say goodbye to a part of his soul.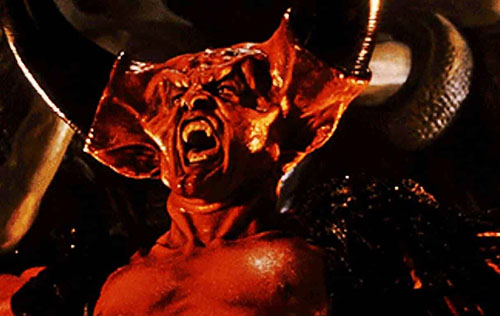 The price for basic access isn't that hard to swallow, especially now that we've all cancelled our Netflix and Disney+ subscriptions.  Just under $15 a month for basic which isn't too crazy.   If you want more percs, pay more.  Doing so adds bonus content, additional trainers and if you go balls-to the-wall and go after the VIP Platinum for $169 butt-puckering dollars a month, you get group Zoom group calls from Tony and personalized coaching options.  If I was rolling in cash I'd be half tempted to do that just to call Tony and act like I was ordering a pizza.
So yes, I highly recommend Power of 4.  There's a lot here that seems to be missing from Beachbody these days.  Fun, charisma, and a focus on functional fitness.  If nothing else, Power of 4 is a refreshing reminder of the way things were.