Parrot Review: A WEEK of HARD LABOR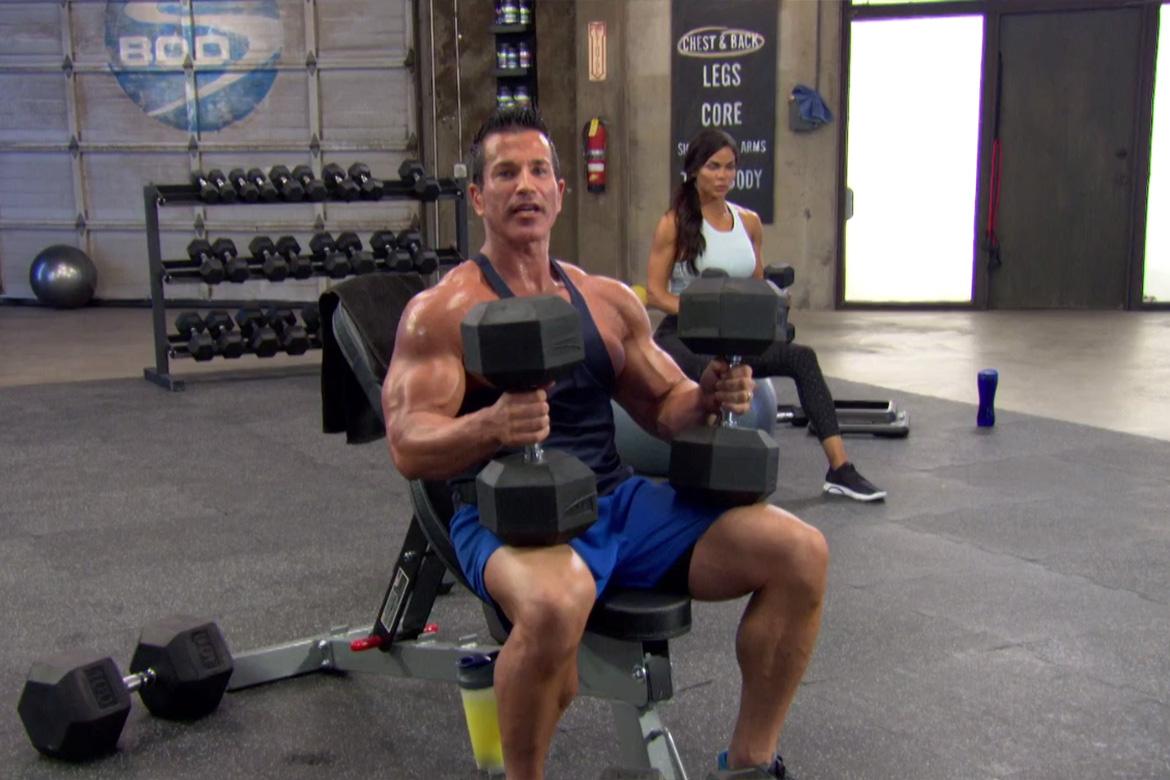 Sagi Kalev returns with a Beachbody on Demand exclusive: A Week of Hard Labor.  In keeping with his tradition of speaking in the third person about getting huge 'canyons', Sagi now demands we enter the beast's cave and get what's coming to us.
Also had to modify my non-American English spellcheck, so with respect to my Canadian countrymen I must refrain from using the proper spelling of LABOUR and use the less civilized version of LABOR.  Sorry, but when one lies with dog's, one invariably rises with fleas.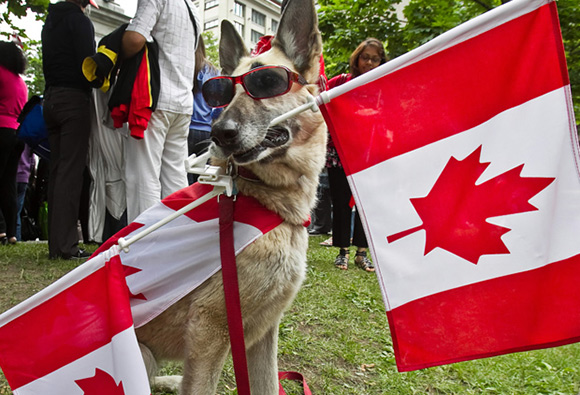 WHAT YOU GET and WHAT YOU NEED
A monthly bill from Beachbody on Demand that with any luck, should be safe now that the company has had a well deserved 3.6 million dollar kick to the nuts.  Sometimes even the good kid needs to be sent to their room.
The program is 5 days so technically its more of a Work-Week of Hard Labor.  No doubt my kosher homeboy Sagi properly observes the Sabbath unlike other week-long programs which are no doubt designed by uncircumcised Philistines.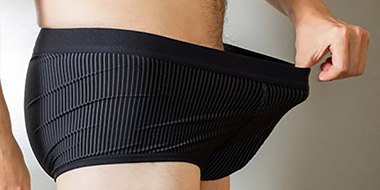 For equipment you will need weights obviously; preferably in the mid to high-end range for your body type.  I would also advise using a decent workout bench with an incline option.  I know the modifier uses a stability ball as a substitute, but if that Chinese made hunk of rubber decides to give up the ghost while you're holding a set of beastie-weights then a painful lesson in Newtonian physics will follow.
Day 1 : Chest and Back
Time: 44 minutes
I just freaking love Chest and Back workouts going all the way back to the original P90X.  Something about pull-ups and push-ups feels right and pure, like those exercises alone could enable me to save countless sorority girls from a burning building.  Sagi's new Chest and Back is comprised of 3 complexes:
Presses / Lat pullovers
Incline presses / One arm rows
Close grip press / push ups / pull-ups / reverse flyes
No longer do we dabble in light/medium/heavy.  Now we go straight to medium, heavy, then Sagi demands we unleash the beast with HEAVY PLUS.  The moves are basic but the work is hard.  This is probably one of the better Chest/Back routines out there.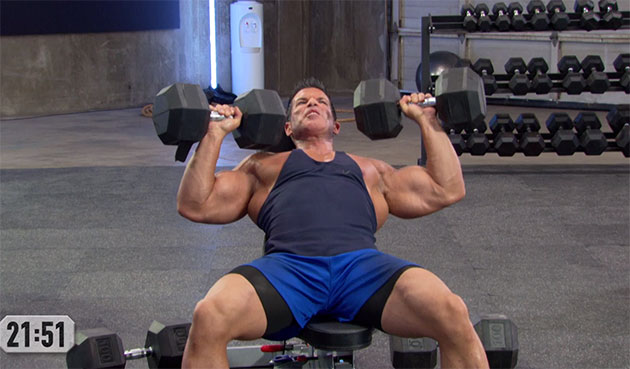 Day 2 : Legs
Time: 43 minutes
Good leg workouts are hard to come by these days as most focus on plyometric style training.  Not today kids.  No, today we assault our pillars with the following:
Squat sequence ( careful not to do dead-lifts )
Squat Lunge Matrix ( 5 move complex )
Squat Giant Set ( Pistol Squats, Bulgarian squats and lunges…ugh. )
Giant Set ( sumo squats and calf raises )
If you're anything like me ( and my condolences if you are ) then it might take a couple rounds to get this workout.  Some of the sequences get a little complex and keeping up can be an issue.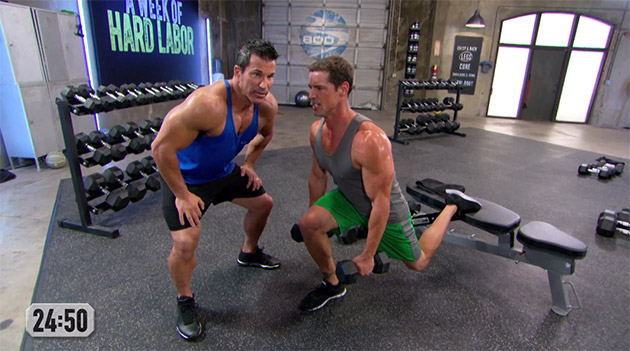 Day 3 : Core
Time: 30 minutes
Might want to forego a big breakfast until after this workout unless you feel like seeing it twice.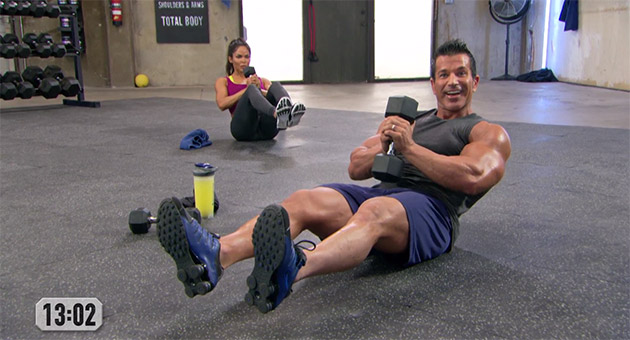 Today we move between crunches and planks with a workout that is sure to leave no core-stone unturned.  The pace is just right so keeping up will not be an issue.  The only issues I had was my wrists were getting tired from some plank moves but I was able to modify around the problem.
Day 4 : Shoulders and Arms
Time: 43 minutes
Time to build those canyons cannons.  Shoulders, biceps and triceps to be specific with the following sequences:
Giant set ( multi-directional Shoulder raises )
Progressive set ( Hammer curls to Rotating press )
Superset ( Incline curls / Half circles )
Bicep Curls ( normal/wide/wider grip )
Superset ( Skull crushers / rear flyes )
Superset ( Kickbacks / Tricep push downs )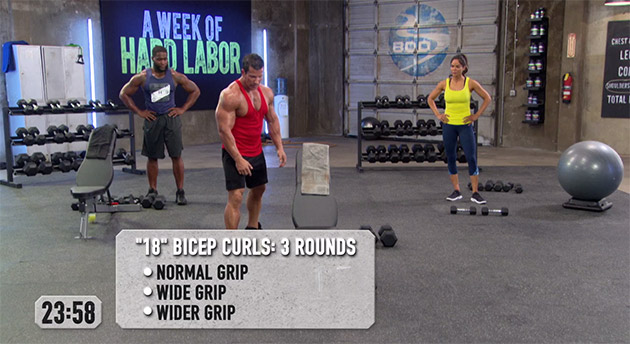 Shoulders and Arms remains true to being a simple workout that focuses on lifting big and not getting fancy.  Expect this one to be on the favorites list for getting your guns ready for the show.
Day 5 : Total Body
Time: 50 minutes
The only problem with this workout might be the timing in the schedule.  Only yesterday did we get decimated with Shoulders and Arms so the odds of being at 100% are pretty slim.  The good thing is that the moves are not constantly beating on the same muscles as there is a lot of ground to cover.  An easy fix would be to swap this and Core.  See…what would you do without me?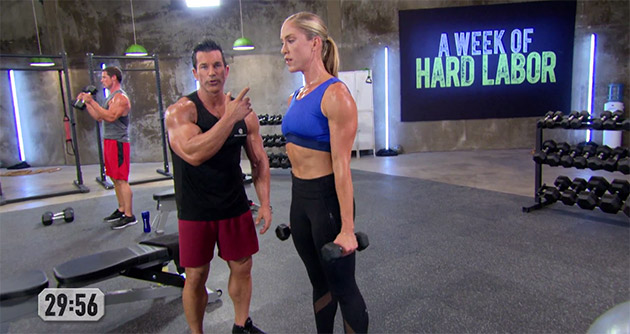 Total Body follows a sequence that goes up for 5 rounds, then does those same rounds in reverse moving back.
Deadlifts
Front Rows
Decline Push Ups
Lateral raises
"The Combo" ( Squat / Hammer Curl / Squat / Press )
Repeat in reverse
The weights remain in the light to medium territory as the moves go after many muscles, particularly during "The Combo".  Expect a hell of a cardio workout to boot from this one just due to a whole lotta muscles needing oxygen.
CONCLUSION
For those clawing at Beachbody's door for a sequel to Body Beast, A Week of Hard Labor might be enough raw human flesh to keep the undead hordes occupied until Sagi puts together something along the lines of a full Body Beast 2.  While not a full-fledged program, A Week of Hard Labor is tailor made to please anyone looking to lift big and mix up their Body Beast schedule.  It's also excellent at morphing into a hybrid with any one of the other programs on BOD or elsewhere.  And as an added bonus, true men can regain their rightful place as protectors and progenitors after being so cruelly emasculated by YouV2.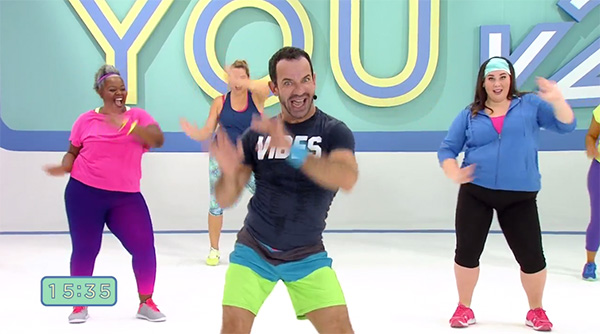 Sagi is a decent fellow as a trainer and is much less verbally harsh on his cast than in Body Beast where Mrs. Parrot lovingly referred to him as "Butthead".  I see a ring on his finger, so I'm guessing Mrs. Beast has tamed the savage soul…a good woman can do that.  There are times when he seems to miss cues but that has more to do with getting a product to the online-streaming market fast rather than rehearsing for months.
Some might be concerned about running time given the desire for everything to be around 30 minutes these days.  But I have to point out that decent strength training cannot truly be accomplished in a mere half hour, so I am grateful a little additional time was taken so that warm-ups and cool-downs could take place and still get enough left for some great iron pumping.
I give A Week of Hard Labor 4 Feathers out of 5.  If it had a couple more workouts it would fill and voids nicely but for now we can enjoy what can be viewed as Body Beast 1.5 with the hope a solid 2.0 is still in the product pipeline over at Beachbody.
Parrot Review: A WEEK of HARD LABOR
Trainer -

75%

Production Values -

80%

Strength -

80%

Cardio -

70%

Music -

80%
Summary
A worthy, albeit incomplete successor to Body Beast. Sagi offers a much needed missing component from home fitness training.
Pros
Fits well within existing Body Beast schedule.
Chest and Back is one of the best.
Cons
Another dedicated muscle workout might be preferred over Total Body.
Legs workout overly complex.
Might have benefited from more rehearsal.
Comments Rating
( reviews)