Outdoor Fitness Misadventure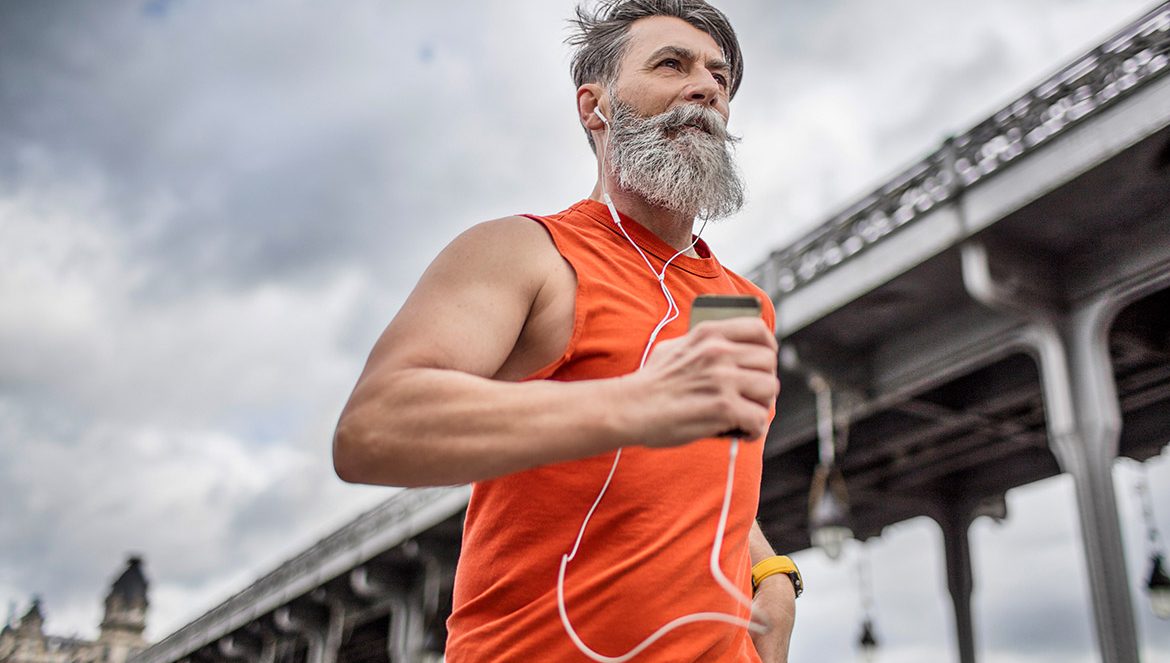 Roughly three years ago our family moved to a new house.  During that time the infamous Parrot training basement was shut down, awaiting relocation.  So for about a month I was living out of a camper-trailer in my in-laws backyard.  To be fair, it was an incredibly gracious offer that saved us a load of cash for move-in day.  Without their help I would have been hosed big-time.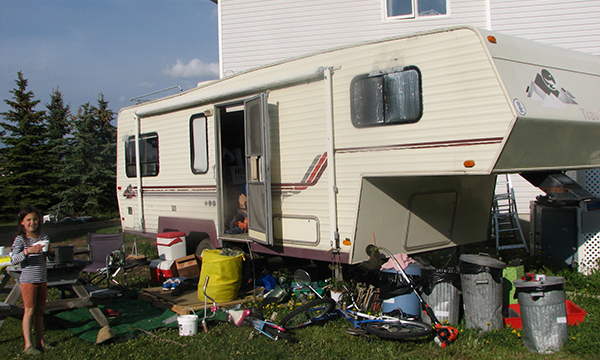 So there I sat with Mrs. Parrot and four kids.  No workout videos.  No weights.  As I look around at the lack of privacy in our dwelling ( remember, 4 kids ), I also realize that my sex life is going to be taking a hiatus as well.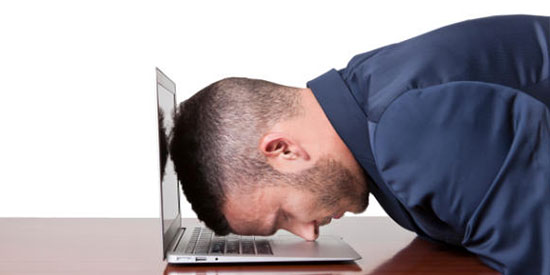 It brings up an interesting dilemma.  How can one get a decent workout when you quite literally, have no equipment?  Have no fear kids.  I'm getting my Hulkamania t-shirt out of storage because I'm going to be running wild all over this backyard.
It Begins
Late May mornings in my area of Canada usually run around 5 degrees Celsius first thing in the morning.  Good.  That cold wind flowing through my nether regions reminds me what it means to be a man.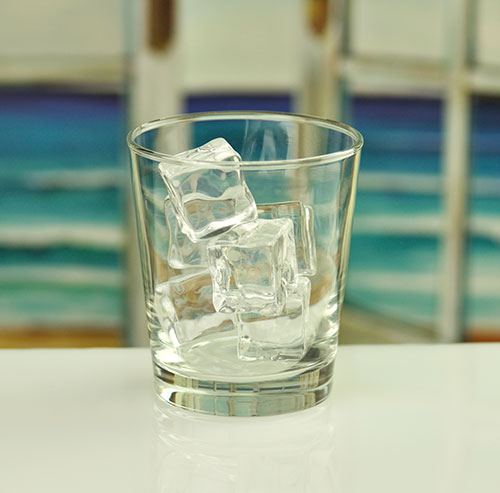 First things first, a warm-up.  A ten minute jog around the campsite fills my lungs with…cough…gack!!! Wait, did I mention the Fort McMurray forest fires were happening at this time?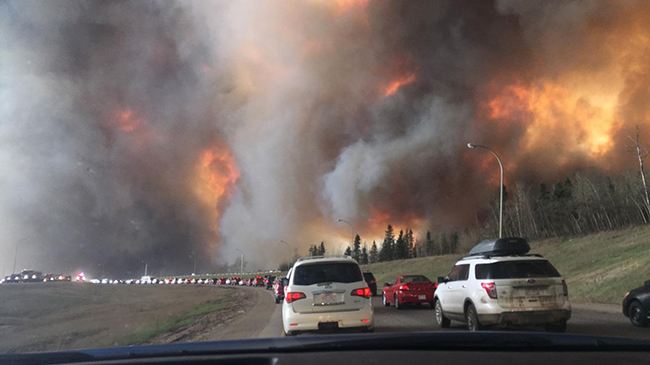 While puffing on the ash remains of my fellow Canadian's homes, it soon became time to get down to some solid resistance.  I alternate between 30 push ups and running for 5 minutes.  I try to maintain this for an hour.
When Nature Calls
There are some issues that can arise while on a long run in the wilderness, such as inadequate bathroom facilities.  So be sure that the early morning call of nature doesn't come when you've jogged 10km from a place to make your daily deposit.  Bring some accessories and maybe a garden shovel in your pack, just in case.  Not doing proper due-diligence will put you in a desperate situation for "clean-up" supplies.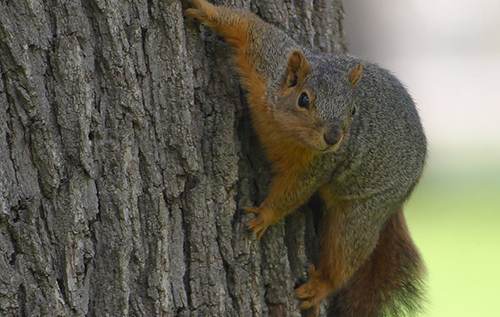 Mating Season
Boobs.  Wait, I meant coffee.  If I could get two boobs in my coffee that would be awesome.  Cream!  Aargh…focus Parrot.  Yes, this coffee is warm like the soft bosom of my wife's slender… Mrs. Parrot kindly backhands me across the face to try and snap me out of it.  Damn it, her display of female aggression only makes the situation sexier.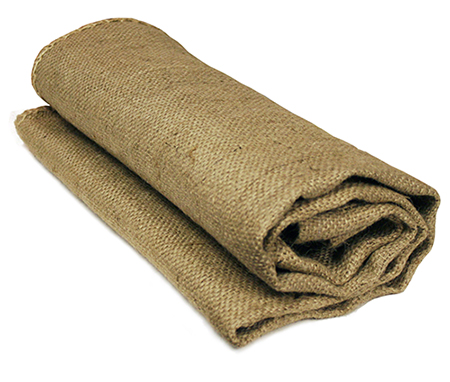 Once again I take to the open wilderness to begin my workout of 30 push-ups and 5 minutes of running for the better part of an hour.  Blue water, blue sky…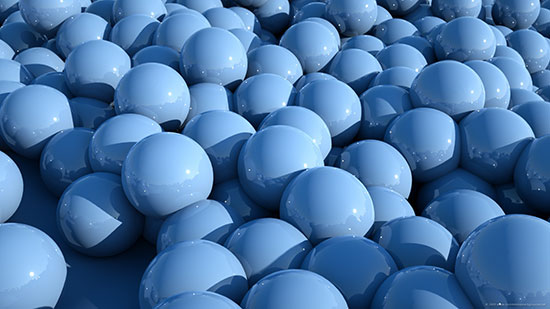 Outdoor Stretching
Yoga, while beneficial to your overall titness…I mean fitness, is also creepy as Hell when done in public by a forty-something dude.  So never let your Baptist in-laws catch sight of you doing this.  Going off somewhere quiet and doing it there?  Sorry, even creepier.
Therefore keep your outdoor yoga to a level you'd be comfortable with if curious eyes where looking out their windows.  Because they are.  Keep upward dogs to a bare minimum, no goofy warrior postures, and for heavens sake be a man and use a log instead of a yoga block.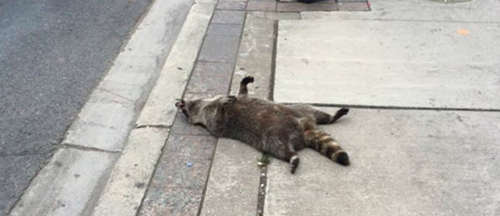 Lock the Doors
There are days when washing in a confined trailer shower won't cut it.  I need a drench of hot water to scald the daylights out of my wild Scottish beard.  Time to use the shower in the in-laws downstairs.  The catch?  Be sure to beat Grandma to the bathroom.
Speaking of octogenarian grandmothers, I'm uncertain what clues she missed.  The shut door, or the man singing David Lee Roth tunes in the shower.  Either way I dry my eyes off to see an elderly woman staring at my partial nakedness.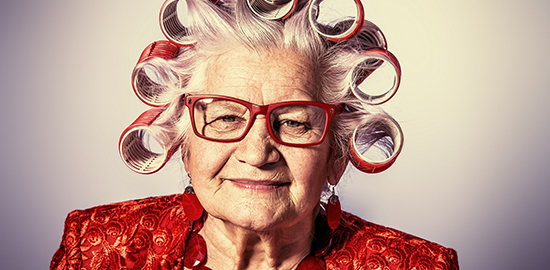 Grandma pauses like she saw a rare anaconda.  This is a moment in my deepest of nightmares.  She turns to leave and I retreat to the solace of the shower curtain.  I apologize for, I don't know, existing.  As she turns to leave, she tells me, "you have a very lucky wife."
I say nothing.  Not a single blasted word.  If this lady had a microphone, this would be the place to drop it.
That my friends, was the ninety year old version of a closer.