DDP Yoga – The COMPLETE Review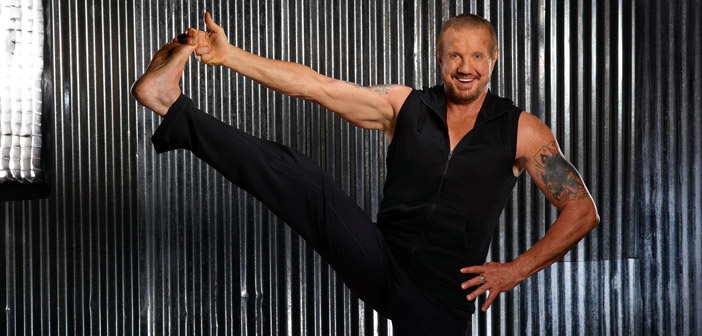 As one who understands the necessity of yoga as one gets older, it was an easy choice to decide to purchase DDP Yoga.  The program is hosted by former WWE wrestler Diamond Dallas Page who is certainly not what you would come to expect from a yoga instructor.  Instead of being a hairless skinny dude who can wrap his head thorough his legs, Diamond Dallas is what you would expect a wrestler of that name to be.  He's a gruff, gravely voiced, tattooed man in his early 50's who looks like the kind of guy you'd like to have on your side in a bar fight.  This should be interesting!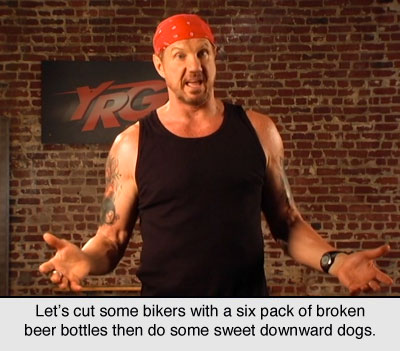 When playing the DVD's you'll notice that the program is referred to as YRG, not DDP Yoga.  So which is it you might be asking?  Mr. Page has mentioned that the title Yoga for Regular Guys might have limited his target audience to just men and that is a fair statement.  It is also possible that there was a bit of a brand crisis due to another less serious program out there called Yoga for Dudes ( and no…I won't provide a link ) which is nothing more than gutter trash.  The title Yoga for Regular Guys might be similar enough that Mr. Page has resorted to DDP Yoga instead.  This is all just a theory of mine so don't go on just my word for this.  So let's get on with the review and I promise to limit my wrestling references to maybe just a few dozen.
What you get:
Program/Nutrition Guide, poster of yoga postures, and 2 packs of DVD's : Pack 1 has 6 beginner to advanced workouts.  Pack 2 has 5 intermediate to advanced level workouts.  I also received mp3 audio versions of the workouts which I suppose is nice if I'm in a hotel room and need to get my yoga on, DDP style.
Breathing
Time: 3 minutes
React, adapt, take action.  That is the mantra for why breathing so so gosh darn important not only in yoga, but in every aspect of life.  And I'm telling you all this because I royally suck at it.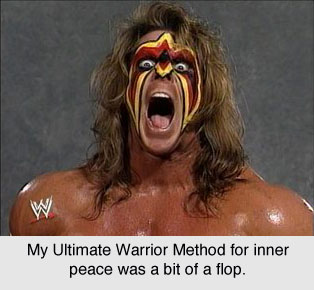 This particular video looks to be shot in a living room with a HD camcorder so it won't blow anyone away with production values but that's not the point.  This is a tutorial, not a video you need to watch all the time.  Such is also the case with another workout…
Wake Up
Time: 10 minutes
Again, another workout shot in DD's home.  This time we join DD in his bedroom.  Alright then…but no spooning.
Many of you younger punks may not appreciate the intrinsic value of a good stretch in bed before getting up but as you approach 40 this will become a welcome ritual.
Diamond Dozen
Time: 30 minutes
We also leave the home videos and are now on a decent set with professional level production that looks strangely familiar.  This is a demonstration of the 13 moves ( like a baker's dozen ) that are prevalent in the DDP program.  You should review this at least once to get an idea what you will need to do.
Energy
Time: 22 minutes
This is the entry level workout for the YRG program.  Wait…it this the same stage as Hip Hop Abs?????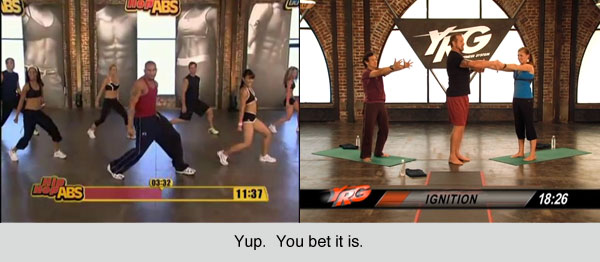 This is a rather pleasant introduction and I really appreciate the very natural style of Mr. Page.  He's not a mega-flexible oriental ninja but rather a regular guy who at times is not much more flexible than myself.  It just proves the point that yoga is not just for experts but can be beneficial to anyone at practically any skill level.
Oh, and in case you doubt the Hip Hop Abs connection, the credits should seal the deal.  Mason Bendewald is also the director and producer of at least twenty Beachbody programs such as P90X.  Small world, but good to know DD is in good hands!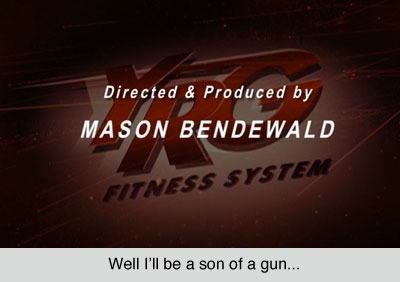 Red Hot Core
Time: 12 minutes
Think of RHC as an abdominal workout that has your standard use of crunches but also has a strong balance focus.  Especially with moves like Seated Bat into Jacknife that involve balancing on your but and holding your feet up with your hands.  This one is meant to be tacked on to any DDP workout as an extra.
Below the Belt
Time: 28 Minutes
As expected this one will focus on the backside and the quads.  By now if you've done this program you've probably noticed a common move that is either fun or somewhat goofy.  Need clarity?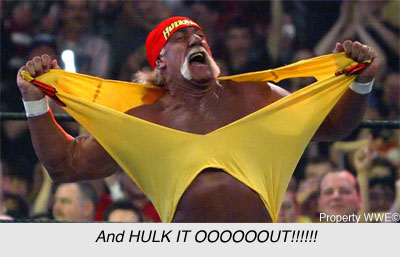 Yes, on many an occasion you will be asked to "HULK IT OUT!!" which may or may not float your boat depending on whether or not you were a latchkey kid from the 80's and raised on the comical ethics of Mr. Hogan and the WWF ( as it was known then ).  That having been said, I still say my prayers and eat my vitamins.
Fat Burner
Time: 24 Minutes
Taking the Diamond Dozen and cranking the up the tempo.   I would say that aside from a few more push ups, this workout is practically indistinguishable from Below the Belt.
Stand Up
Time: 30 Minutes
Balance, core and at no time do you get a chance to sit down because that would totally make the title sound silly.  Very similar to Fat Burner or Below the Belt.  As with many of the workouts, you wind up doing most moves from the Diamond Dozen.
Strength Builder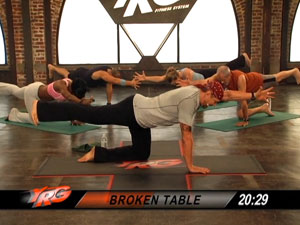 Time: 38 Minutes
Shoulders, backs, knees and hips.  This particular round gets a little deeper in the stretches and gives back strength that little extra workout.  Many of the workouts in DDP Yoga are very similar with not much to distinguish them, yet at the same time this one feels just a little extra special due to the slightly more aggressive approach.
Diamond Cutter
Time: 50 minutes
This particular workout is the big long haul where everything is thrown into the mix.  I did a solid week of Asylum before going after this disk and wow…did I ever need this one.  Diamond Cutter is really just more of the same from many of the other workouts but the focus on strength comes from longer postures.  Think of this as taking more time to get the most of every move.
There is something else worth mentioning about DDP Yoga, and that is the cast.  They are average people and some of whom are not exactly in the greatest shape but that is the whole point.  This can be done no matter what your skill or fitness level and sometimes it's nice to not have mid-20's cardio bunnies or Superman stunt-doubles in the cast to remind people of that.  Yet despite their comfort with yoga, every cast member is familiar with the sequence unlike some programs I've recently reviewed.
Mix Tape
Time: 34 minutes
Not sure what to say about a mix tape.  It's roughly 10 minute segments cut from all the other workouts.  I suppose it is a good way to get a little taste of everything but the flow might feel a bit broken if you're looking to get in a "zone".  I have four kids and thus am never allowed to get in a "zone" anyway, so it's all good! 
Conclusion
I have come to the point where I honestly feel yoga is not an optional component when one considers taking their fitness to the next level.  Especially if you want to tackle top tier workouts like Asylum, P90X or even if you just like to train hard on your own terms.
DDP Yoga is an excellent supplement package to your existing workout regimen.  True, Mr. Page makes the case that he no longer lifts weights and that this style of yoga alone is sufficient.  Far be it from me to debate a man who pile-drives his opponents and occasionally hits them with a steel chair.  But between you and me I find this an unlikely approach to a complete fitness picture.  That having been said, yoga is an integral part of any fitness regimen and too many feel the opposite.  Adding a little Diamond Dallas to your week can only do good things for you.
The production quality of DDP Yoga is excellent which is no surprise given that the company in charge was led by the same man who took care of many Beachbody workouts.   Diamond Dallas is also an excellent instructor and really communicates his intentions to the viewer very well, so at no time should you feel lost.  Yes, Dallas Page is certainly a different type of yoga instructor, but therein lies the appeal and charm of DDP Yoga.
DD Yoga also gets strong endorsement from athletes like Chris Jericho ( hey Chris…I freaking loved "Undisputed"! ) who have very physically punishing careers in the soap opera world of wrestling entertainment.  I'll assume most of my readers don't have jobs where they wear lycra and jump from the top ropes onto their fellow actors, and if you do then please…the comment section is all yours!  But if you're looking for a dedicated program to build solid core strength, flexibility, and doesn't have a skinny Tibetan dude in a ponytail telling you to find your inner peace ( All I found was a heart as black and pitted as an olive ), then maybe having a yoga class with the wild Diamond Dallas will add an unexpected flair to your workouts.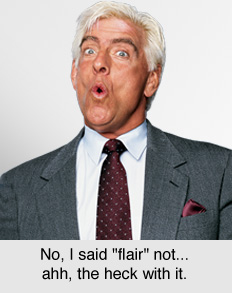 DDP YOGA
Trainer -

85%

Production Values -

80%

Variety -

65%

Cost -

70%
Summary
If you want to add a little punch to your yoga and are just plain sick of anemic instructors, DDP is your man.
Pros
DDP is one of a kind
No stereotypical stoner instructors
Cons
It's hard to have a lot of variety with yoga in general