Fitness for the Exhausted: Part 2 – FOOD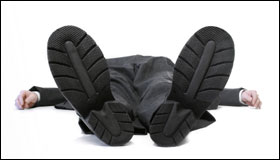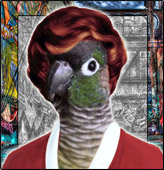 Good, you're back. I'm going to assume you've read PART ONE.  If not, follow the link and give it a read it first.
Let's get into eating right for the exhausted. Let me assure you, it is going to be simple.  And I can also tell you that after you follow these recommendations and have more energy, then you should do some looking for some far more advanced ideas.  This is just a beginning.
Food is the fuel for fitness. It is essential.  You won't be able to manage a fitness program for long unless you put good fuel into your body.  If you are among the exhausted, then cleaning up your diet isn't an option, it is a necessity.
So, let's make thing super simple and start with little more than one month.
Week one.

Start by adding in one healthy simple drink.  By that I mean buy a good quality greens powder or greens/protein blend.  A good one here in Canada is Genuine Health.  Ask your local natural foods store for some recommendations.
Week two.

Okay, you have a great greens drink every day.  Now try adding in a low glycemic protein smoothie.  Buy a blender.  Go on KIJIJI/eBay/Craig's List or to a second hand shop if you are short on cash.
Google some recipes.  Aim for as healthy as you can possible make it.  Think: super-foods, antioxidants, greens, etc.  If I told you what we drink every morning, it would seem too complex and overwhelming to you right now.
Remember, you are starting slow – but see if you are able to replace your breakfast with the greens drink and the new protein smoothie you are going to make yourself.
Week three.

So, you have a greens drink and a great smoothie once a day (combine the two if you'd like).  Good job.  Now, let's add in a healthy salad with your lunch. Add it in with a healthy dressing, even if your lunch is still a triple bacon cheeseburger.  Sure, that burger is going to get in the way of faster pay offs in your health, but your body will still appreciate the salad.
I'm suggesting more than seven wilty lettuce leaves.  Go for greatness here – make it yourself or find a cafe that make really awesome salads.  Go for as many different kinds of veggies as you can.
Week four.

Now, with all that extra energy from the greens drink, smoothie and salad – do you think you could make one meal completely healthy?  Keep your other meals the same if you'd like, just for now.  Choose which meal you have the most time for and then plan for it.  Tell yourself that you will eat healthy food for this one meal and stick with it.
Week five.

Keep your new introductions and assess the way you feel.  Now, this weeks let's replace your junk food snacks with something healthier.  It's not hard.  Experiment until you find something you like.
Now, from here on I'm going to let you take it on alone.  You are an intelligent and motivated person, otherwise you wouldn't have bothered to read this.
You will have increased your energy now just with simple additions to your diet.  Hopefully you will be motivated to clean up the rest of your diet, one meal at a time, until it has become your lifestyle.
When Mr. Parrot and I started cleaning up our diet, we would tell ourselves that we'd eat great for a month.  A one month goal.  Then the next month we would return a bit to our old ways, but less so each month on and off because we loved the difference in how we felt.  We did that for about a year until we cleaned our diet up and stayed on it.
Now would be a great time to find a Naturopath who specializes in diet and get him/her to oversee an elimination diet if you suspect you have problem foods.  Yes, that can be a lot of work, but the payoff in your health is wonderful.
Also, review the list in part one to see if you still have other issues to deal with.  Allergies?  Thyroid?  Adrenals?  Stress?  IBS?  Determine a starting place – make a plan and stick with it. Time to get some of those dealt with.
In part three, we will start the exercise….no, wait….the pre-exercise program.  It is easy and do-able and is going to increase your energy already.