Fitness for the Exhausted: Part 3 – Pre-Exercise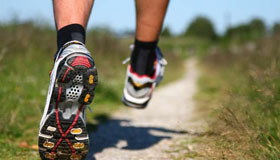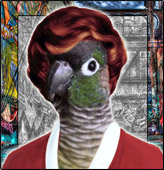 Don't start this until you've read Fitness for the Exhausted Part one and done the diet clean up from part two.  The diet clean up and the pre-exercise can be done together if you are feeling motivated.
Mr. Parrot has reviewed a ton of wonderful workout programs.  A quick look through this site will help you find one that you love – once you are physically ready for it.
This – is not a workout.  It is a pre-exercise program to get you ready to tackle something bigger.
So….what do you need for equipment?  Socks and running shoes.  A mini trampoline.  Mini weights – maybe two or five pounds if they feel heavy.  A workout mat.
Let's take a month again, okay?  Now depending upon your level of exhaustion, you might need to take a much slower start – maybe stretching each week out into two or even more.  Listen closely to your body.
Week one.

Put on those socks and shoes and head out for a walk.  The first day you might feel so tired you'll only make it to the end of the block.  That's okay.  Tomorrow go one house further.  The next day, see if you can go further.  Just make sure you are walking once a day and every day and increasing your distance. Depending on your level of fitness, you might only be able to walk every other day to start with.  If so, complement yourself on your great job and do what you can.  IF you can manage it daily, then do it.
Week two.

Spread out that workout mat and lay down on it.  Sorry, not for naptime – do some leg lifts, grab those weights and do something that make sense for your body.  Google some simple stretching and weight lifting if you don't have any ideas.  Make a plan or a schedule and fit this in for ten minutes before your walk.
Week three.

Try out that mini trampoline.  It is a proven strength builder and works wonders.  The low impact nature of simple jogging on the mini trampoline is going to work miracles for you if think that you are too tired for anything aerobic in nature.  The trampoline is easy if you have exhausted adrenals and experience unusual post exercise fatigue.
Is the daily walk working for you?  Do you live in a place where the weather is usually great?  If not, add in the trampoline on the days you don't want to be outside.  Turn on the TV and jog and bounce and maybe grab those weights if you are feeling up for it.
Week four.

Keep doing what you are doing – just a bit more.  Not increasing your total beyond 30 minutes, but get more organized or scheduled.
By now your body will be telling you what it likes best.
Do you need the fresh air and sunshine or -20 degree blizzard to wake you up on an outdoor morning walk?  Do you prefer the low impact of jogging on the trampoline in front of the TV?
How about that weight lifting and stretching?  Have you found a good routine that works for you? Don't be afraid to make one up – and then write it down if you are the forgetful sort.
Week five. Refine what you are doing.  Enjoy the changes you've made in your diet.  Keep investigating health issues you might have.  Spend some time looking through the workout review on this site.  See if one of them grabs your attention and looks like it might be something that grabs your attention. I'd suggest Ten Minute Trainer.
By now, you should be feeling better.  Depending on your individual reasons for exhaustion, the simple diet clean up and the simple beginning exercising will be helping you a lot.
If your problem is thyroid/adrenals, you will need to go slow.  Don't let your exercise add stress because you have no resources to handle it.
But do something – anything as often as you can and I know you will soon see the benefits of your new lifestyle.
And read, read, read!  Only you know your body and your symptoms – and you know you can never rattle those off to a doctor fast enough before he is out of the room again.  Time to stop waiting for the medical professionals to make you healthy and take your health into your own hands.
Do your research on your own reasons for exhaustion, listen to your body and go to the doctor armed with the knowledge you've gained.  Best Wishes!