Parrot Review: SHAUN WEEK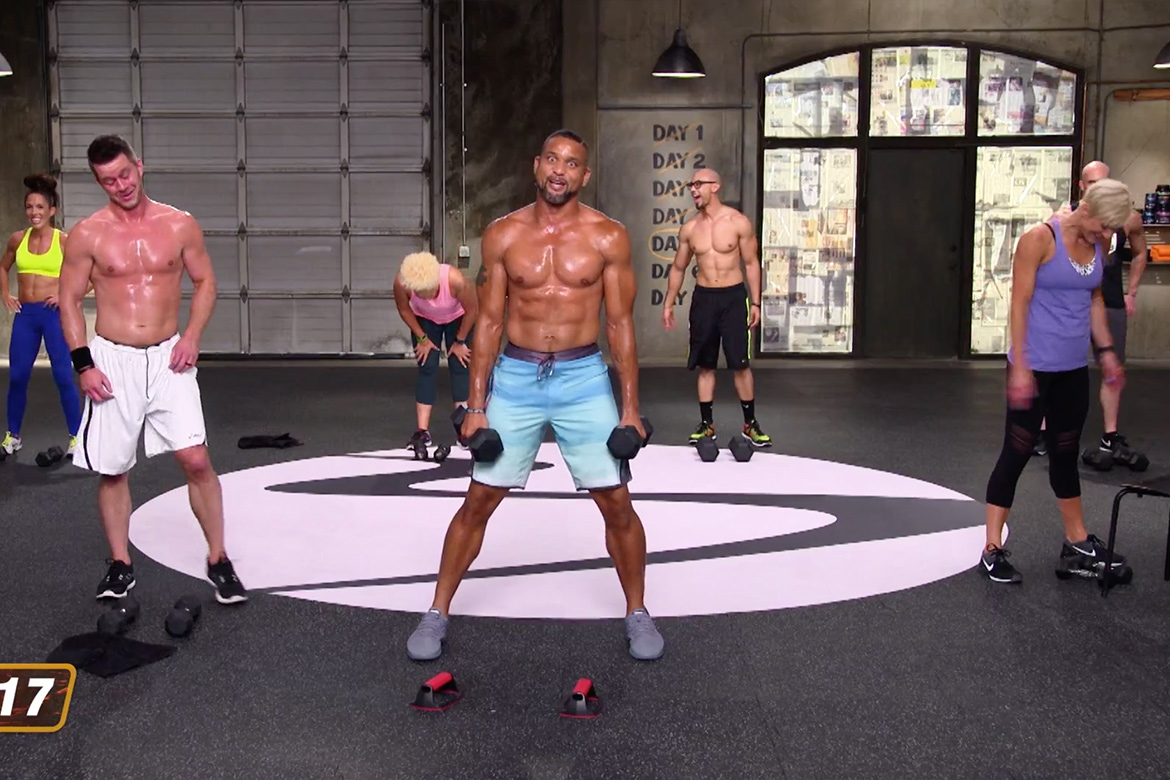 My previous review of YouV2 was such a punishing assault to my manhood that I dang near had to go on hormone therapy.  Thankfully Shaun T has also recently created a new workout series that may have me once again producing lean, rich testosterone of my own accord.
Shaun Week is as the name implies, a week long BOD exclusive workout program that follows in the tradition of Focus T25.  So as I curse the darkness that was YouV2, let's see if Beachbody can redeem themselves.
Insane Basics
Time: 31 minutes
First we have to have a little pep talk in a private room because Shaun has heard you need some encouragement.  No doubt he's heard rumors of what a despicable wretch with no motivation you are and can barely hold down his lunch.  After that we join the cast and hit the floor running.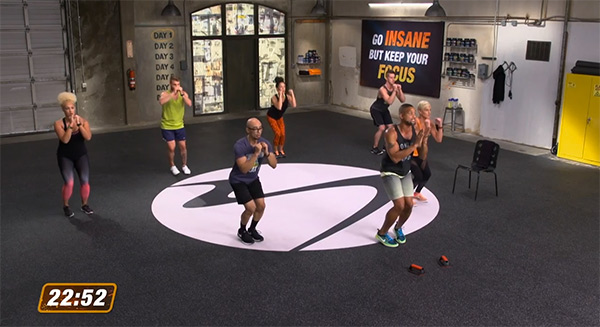 While the name says 'basic', the workout is really anything but that.  While it is indeed a quick intro to workouts coming after, it's going to give you a good burn in doing so.
Pure Cardio
Time: 26 minutes
Shaun T cardio is almost always plyometric in nature so the legs get a resistance bonus you wouldn't normally receive when running to the fridge.  Lots of the moves such as Scissor Power Knees require a certain level of co-ordination to pull off, but the lady with the Bride of Frankenstein hairdo in the back row provides the modifier.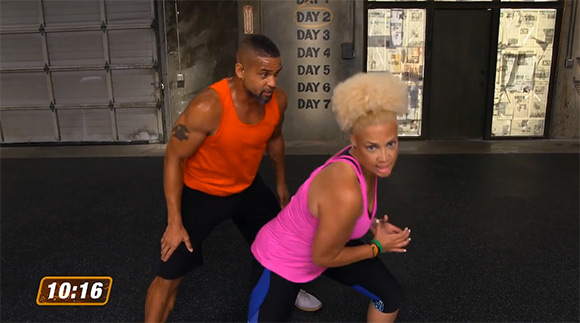 Insane Weights
Time: 33 minutes
Finally, it's time to get throw iron around like a drunken Thor of Odinson.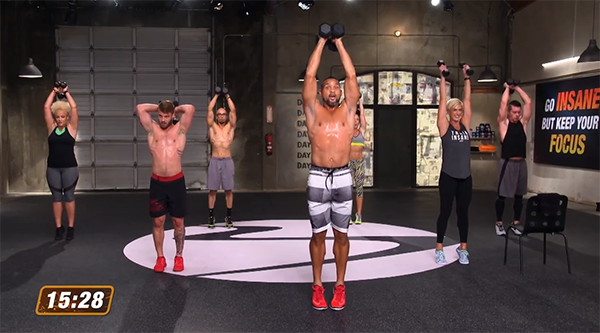 Rather than simply do curls and presses like a total noob, each move is a dynamic combo.  For example: Squat, curl, press combo would be one rep.  After that Shaun adds some rows, burpees and whatever else he feels like throwing in your face.  Choose your weight in the lighter to medium range as going all "Sagi" will likely just get yourself killed.
25 Abs
Time: 28 minutes
Day 4 gives us us a solid abdominal assault.  There are a couple new faces in the crowd to expand my imaginary social circle since my friends no longer return my calls.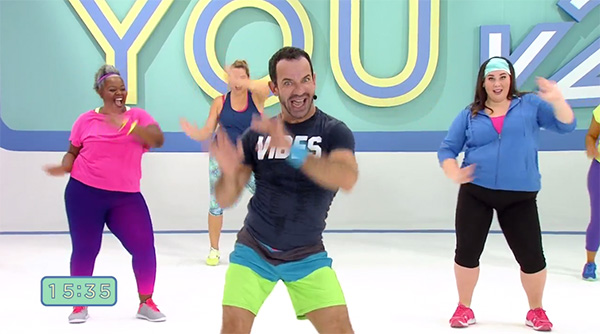 The workout is generally in 2 parts:  crunch motions and plank/core.  I know Shaun doesn't like to call them crunches, but since it quacks like a duck I'm calling them crunches.
Ripsanity
Time: 43 minutes
With a longer running time and a name that could be from an Wes Craven movie, Ripsanity has aggressive expectations.  I would advise mixing some ginko biloba in your workout drink because you have some intense combos to remember.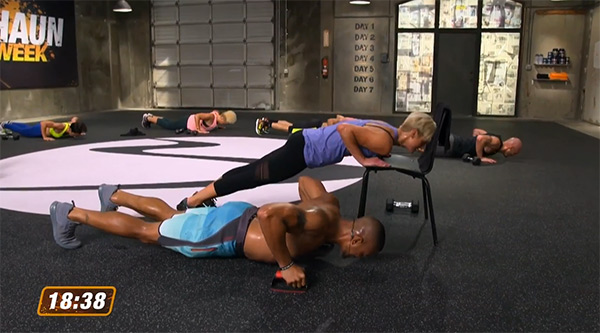 There are 4 combos that start hard enough, and then get downright nuts.  Then once you're finished Shaun delivers a sucker-punch by closing the workout with the old warm-up taken from the original Insanity.  Remember those miserable things that felt like a workout in themselves?  Like an old friend has returned to borrow your chainsaw.
Speed 4.0
Time: 31 minutes
The T25 Speed workouts are some of my cardio favorites.  Almost right down to the soundtrack ( which is one of the best ), we follow in that fine pedigree.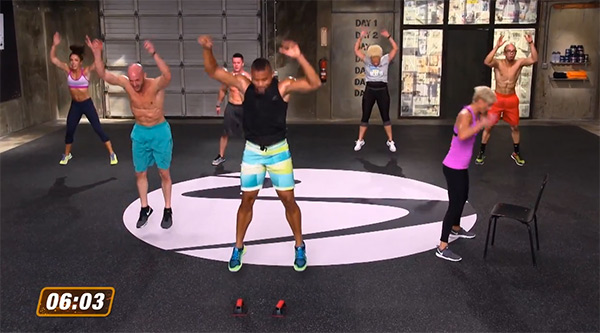 Everything feels on par with Speed 3 until round two which brings plank-combos to a new level.  The last eight minutes take it from the top.
Dig Deep
Time: 27 minutes
We finally come to the end of our adventure as all hands are on deck to give Shaun Week the sendoff.  This is straight up cardio with a plyometric focus.  There are 14 moves at 1 minute each and as usual there's a lot of hops, jumps and general Insanity-flavored activity.
This also means the last of the inspirational sayings that precede each workout.  I'm not sure if they possess any more philosophical insight than a greeting card, but I guess they mean well.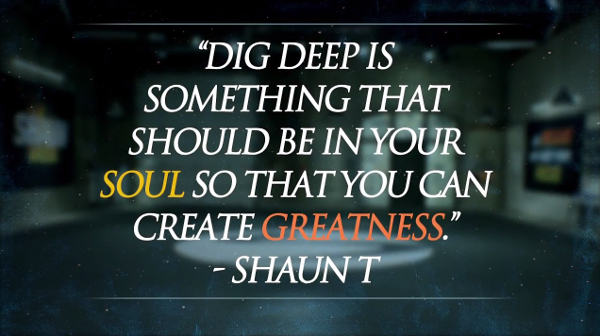 CONCLUSION
Shaun Week feels very much like a continuation of Focus T25.  It does not come close to the punishing assault of Max 30 ( except Ripsanity ) so the middle ground is very much welcome for us mere mortals.
Music is a mix of tracks from Insanity, Focus T25 and Max 30 with a few originals.  This makes sense from a budgetary standpoint as this was directly sent to BOD at launch.  I'm not sure if there are any plans to bring it to DVD but I doubt it.  Making original content for their streaming service is probably top priority now to get their hands on that cold, hard subscription cash.
Shaun T is his usual supportive self.  He's constantly telling you to push but in all honesty never really does more than that.  That might be what makes him a success; an authentic display of support.  Many other trainers try the same tactic but few pull it off at Shaun's level.
In all I give Shaun Week 4.5 Feathers out of 5.  If you're a Beachbody on Demand customer, then committing a week of your life to this is a no-brainer.  But it doesn't take Bruce Wayne to see the real plan here; this is a tool to convince people to give BOD a try.  Combined with the soon to be released week-long workouts from Tony and Sagi, Beachbody might well be on their way to filling their Scrooge McDuck vault.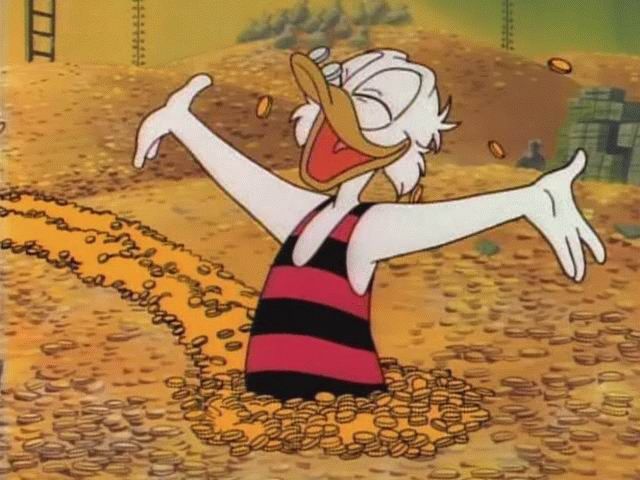 Parrot Review: SHAUN WEEK
Trainer -

80%

Production Values -

80%

Strength -

80%

Cardio -

80%

Music -

80%
Summary
In keeping with the tradition of Focus T25, Shaun T offers a week long program to help lure people to Beachbody's streaming service.
Pros
A worthy expansion to Focus T25
Adds compelling value to BOD service.
Cons
Some music is recycled, and product feels rushed in some areas.