22 Minute Hard Corps: Special Ops Bonus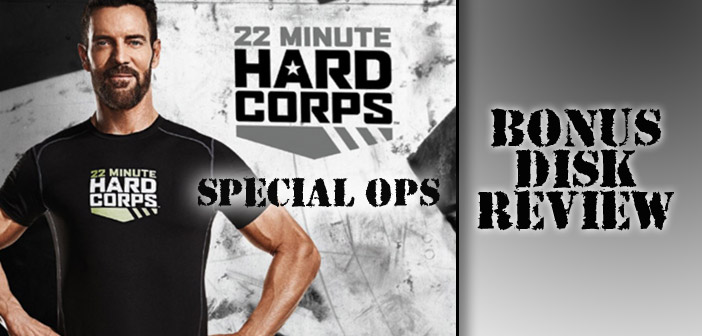 Bonus workout disks can go either way.  Very rarely have I seen any worth getting besides maybe T25 Gamma and P90X2.  As such I'm hesitant to include bonus disks in a review of the main workout series, as it can taint the waters.  Such was the case with Max 30 which had a less than impressive upgrade pack.
22 Minute Hard Corps was an excellent program, so when given the opportunity to test the bonus workouts, I jumped on it like it was a morning double shot latte.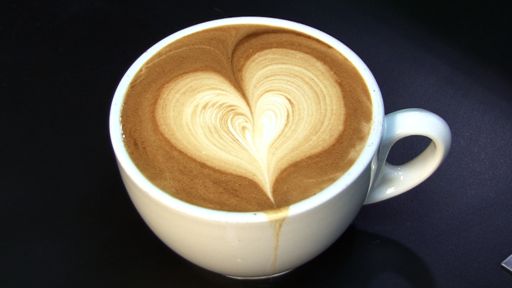 What you get:
3 workouts on one disk for a reasonable $20.  The lack of sticker shock is nice, as wow…I've seen some ballsy price tags for one lousy disk in the past.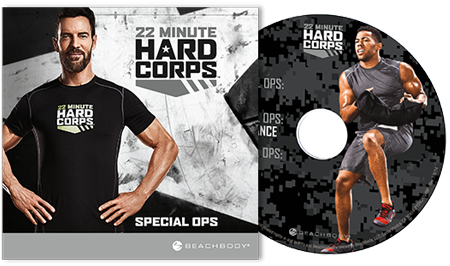 SPECIAL OPS CARDIO
As with all 22MHC workouts, the format is three rounds.  7 moves per round is on schedule for today and you're going to need some lighter weights for the occasion.
It might take a few attempts before one gets the hang of this.  My Burpee Rolls were less than graceful and those Lateral Squat Hops should be classified as torture under the Geneva Convention.  All of these moves would not be so bad were it not for the added weight or if you have a ton of cash, the optional sandbag.
And wait, is that bearded mountain man the infamous Bobby Stevenson?  Thank goodness, as I now don't have to drive to California and burn down Tony's house in protest.  Bobby's been there since the days when the ORIGINAL Power90 was made with a Commodore 64 and I've always found him to be one of my favorite cast members.  Always nice to see someone who has hit 50 and still has it, as I'm quickly approaching that number myself.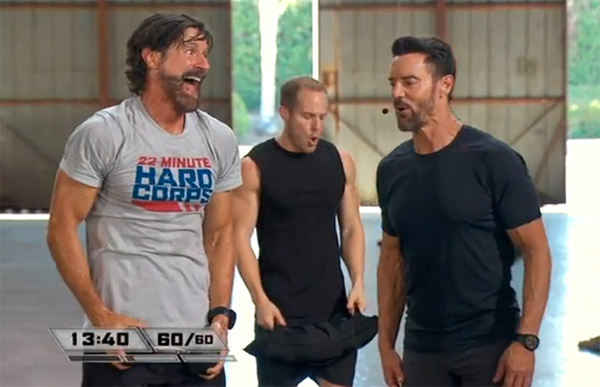 As for intensity, it is shocking how much a little weight will crush you.  This is hands down as difficult as the hardest Max 30 workout, and that is an impressive achievement.
SPECIAL OPS RESISTANCE
It's on today, baby.
Once again there are many alumni in the cast with Bobby, Alice, and Shawn who looks like he stole Captain America's socks.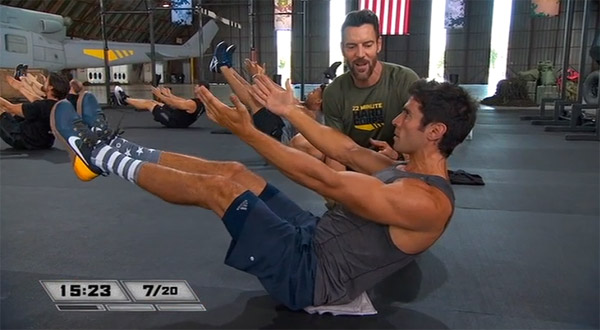 This is not a resistance workout in the typical sense. It has a much higher cardio component making it closer to a total body core label.  Not a lot of dedicated weight training happening here besides pull/push ups.
Be mindful of your home gym as a hard floor will be rough on the body when you go down for California Rolls.  Speaking of which, those gave me a bitchin' case of vertigo.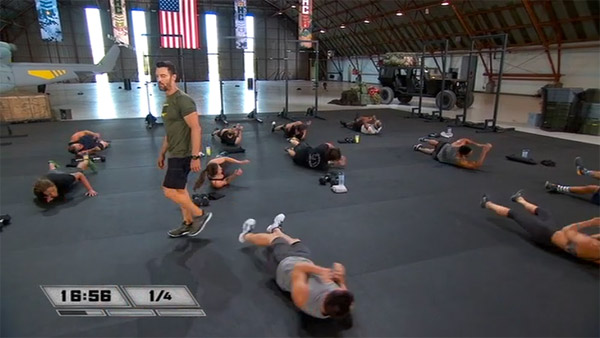 SPECIAL OPS CORE
Ten moves for one round with a runtime of 17 minutes.  Each moves goes for 22 reaps because doing any different when the program is called 22MHC would clearly be lunacy.
There are some challenges here beyond just strength.  Physical co-ordination is going to determine how fast you pick up certain moves like Sidewinder…a back shuffling sequence that mimics frantically trying to scrape leeches off ones back.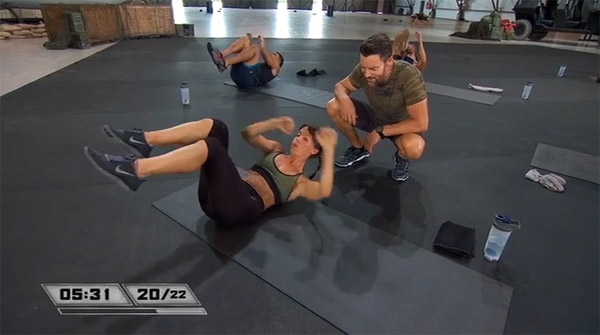 One of my favorite dedicate core workouts is P90X+ Abs Core Plus.  I think this one actually surpasses it.
CONCLUSION
As far as bonus disks go, I have to put this on my highly recommended list.  It will indeed add another layer of complexity and challenge to your existing 22 Minute Hard Corps schedule.  This is nice as eight workouts can seem repetitive before too long and I tend to like having more variety.
I would caution beginners not to feel too discouraged when doing this disk for the first few times.  Many moves are designed to mess with your head a little and are as much an exercise for the brain as they are for the body.  This adds value and gives Special Ops purchasers another goal to strive for.
22 Minute Hard Corps: Special Ops Bonus
Trainer -

95%

Production Values -

90%

Strength -

75%

Cardio -

85%

Music -

80%
Summary
Three excellent workouts to add to your 22 Minute Hard Corps experience. The price also remains reasonable.