Review: Beachbody's Turbofire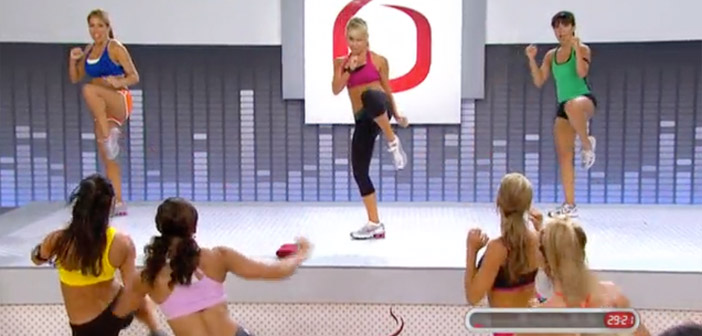 Turbofire came out 2010, so naturally I'm a little late reviewing it.  Sorry, did I say late?  Just kidding. I've actually been actively avoiding doing this review.  When I saw the previews, I bailed like Trump at an all-Latino convention for business ethics.  My reasons will become apparent soon enough.
But given the number of requests for Turbofire, I can only conclude that I have made many enemies online who would take joy in my suffering.  So rather than risk a revolution, I stood tall, girded my loins and threw back a stiff shot of Canadian whiskey.  Time to do my job, by golly.
What you get:
10 DVD's, food guide, calendar, 5-Day plan and a low intensity resistance band.
It begins…
It should be stated for the record that I have never been overly blown away by Chalene's programs. The reason is because her offerings are heavily targeted towards women.  And by Teddy Rosevelt's moustache…I am manly ( throws back another shot and scratches crotch ).  Bubbly dispositions are like an itch I can't scratch.  Therefore, if you are a bubby person, feel free to disregard this review and understand that we have clearly different tastes.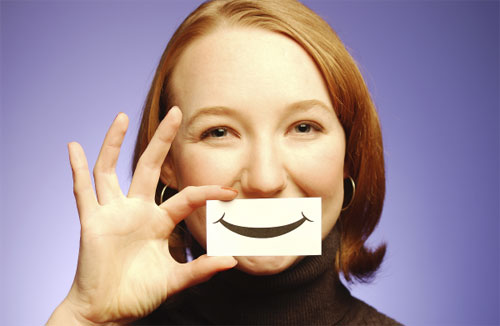 The second I hit play, I know this is going to be rough. I mean, look at the cast.  They're just so peppy.  So gosh darn peppy you want to club the lot of them like baby seals.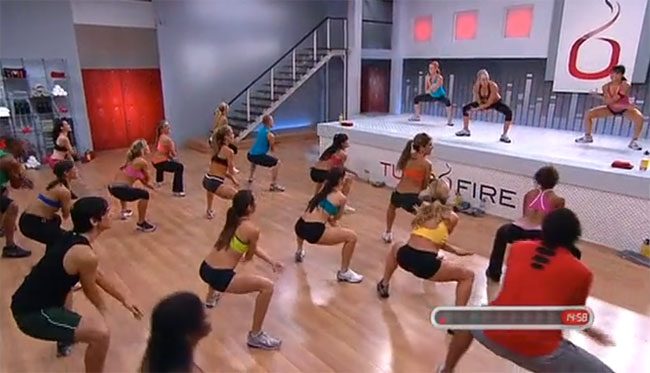 This is 30 minutes of low impact cardio that keeps you hopping. Jumps, punch combos, squats, etc.  All to a curious audio track of remakes.
HIIT 15
Can you make it 15 minutes?  Don't worry, once again the music will make it feel like a solid hour. The idea is that whenever the alarm bell goes, you are supposed to go balls to the wall with full speed high impact cardio.  The end bell sounds like a laser pistol from a discount Star Wars knockoff.
FIRE 55
There is a pattern with Chalene's warm-ups that apparently extends beyond this workout series.  They all begin with the same arm swinging sequence.  I did my own and fast forwarded part this time.
Like Fire 30, this one is simply longer but is much the same: low impact cardio.
CORE 20
Time to utilize some resistance with the abs. The crew uses bands to add some push back with core workouts. I suggest a variety of bands as most guys will barely feel them with some of these workouts.
FIRE 45
I'm not sure if there is really a good reason to have a FIRE 30, 45 and 55, but oh well. This is one of those cardio workouts that come completely random and again, has an audio track few men could ever work out to.  For the record, I'll do cardio to a rap version of "Rolling on the River" when all Hell freezes over. Seriously, what if my kids saw me?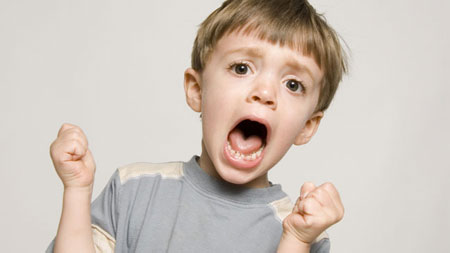 HIIT 20
I'm getting to hate these shoulder roll warm-ups. 3 drills, repeated twice. When the alarm goes you have to move your butt for a solid minute. Yes, it hurts.
HIIT 30
I have to admit, the 60 second blasts are truly a physical feat that one should be proud they can accomplish.  The combo of fast feet, and jumps in rapid succession would make Shaun T proud.
FIRE 60
Punch combos, kicking drills combined with one minute max-out drills.  It's like a non-sucky Kenpo X.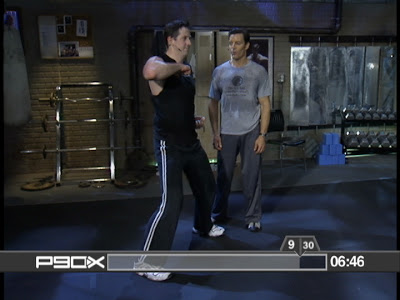 Lower 20
The added use of a fitness band around the ankles certainly works its magic.  Squalts and kickbacks with the infernal thing will make sure you don't be able to sit down the following day for sure.
SCULPT 30
It's an upper body combo. Ladies, feel free to use the bands.  For most men I would suggest a range of weights.  That way if your kids come down the stairs and see you, the comforting sight of Dad holding steel weights will lessen the traumatic impact.
STRETCH 10
It's a basic stretch workout with an audio track that is half decent.
STRETCH 40
Same as above, only now there is a substantial amount of yoga added to the mix.
TONE 30
While I would normally recommend weights, the positions here are more conducive to resistance bands. And while it doesn't really attack any particular muscle group, it does smack the core around pretty good.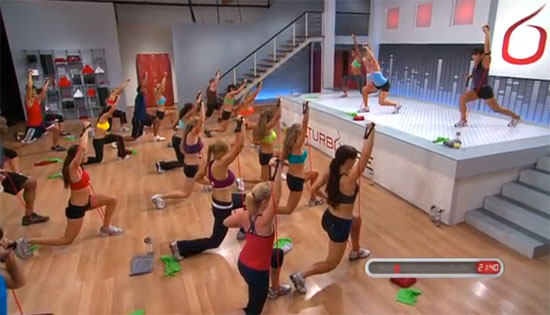 UPPER 20
Triceps, shoulders, biceps and some ab work. There are sadly, not a lot of sets for each muscle group so this is not going to compete with Body Beast anytime this century. Just very high reps. A perfect workout for the ladies, but very much the opposite for men.
Conclusion
I feel like the requests for me to review this were intended to provide entertainment at my expense.  Still, Turbofire absolutely has its target demographic.  Women may find this enjoyable, but I have to be honest, most men will see this as absolutely intolerable.   Chalene's cheerleader style has a very particular demographic which sadly, was not me.  Not by a long shot.  Granted, Turbofire does not hit Beachbody's degrading low of Brazil Butt Lift ( few things could ).  Nonetheless, Turbofire did not light my candle.
The crowd workout is a neat idea on paper but just does not work in practice.  A sound-track of cringe-worthy music also forces Chalene to screech like she's trying to be heard over a freaking chainsaw.
I don't want to say that Turbofire is bad.  The set is expertly designed and Chalene is clearly a talented trainer.  But even with all the right pieces, Turbofire just doesn't come together in a way that would ever make me choose this over a plethora of better choices such as Max 30, Ruthless or 21 Day Fix Extreme.
Review: Beachbody's Turbofire
Trainer -

70%

Production Values -

80%

Strength -

30%

Cardio -

70%

Music -

40%
Summary
While a competent workout program, Turbofire suffers from an unappealing music track, and a training atmosphere drowning in estrogen.